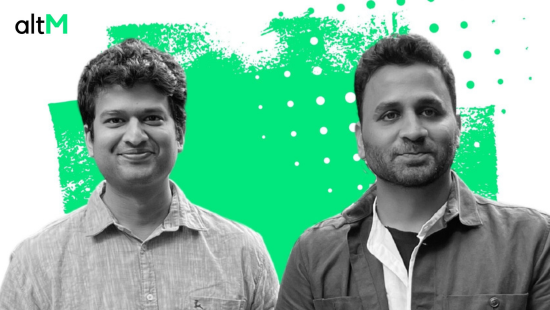 Biomaterials Startup altM's Sustainable Vision Wins Over Investors with $3.5M Seed Funding
altM, a biomaterials startup, has made headlines by raising $3.5 million in a seed funding round led by venture capital firm Omnivore. This is Omnivore's first investment from its third fund, which recently had a first close at $150 million. 
As per the startup, the freshly raised funds will be used to bring forth an engineering- and manufacturing-driven lens to circularity and sustainability.
The funding round also saw participation from several investors, including Thai Wah Ventures, Sanjiv Rangrass, Theia Ventures, Neha Mudaliar, Maninder Gulati from OYO, Mirik Gogri from Spectrum Impact, and Paula Mariwala from Aureolis Ventures. 
altM | Accelerating World's Transition To Sustainable Materials
Founded by Apoorv Garg and Yugal Raj Jain in 2022, altM is an alternate materials firm that leverages manufacturing innovation to provide bio-materials at scale. The biomaterials startup helps industries reduce their carbon footprints across their supply chains. 
Speaking about the development, Apoorv Garg, CEO and co-founder of altM, said,
"The scale-up of a technology from a laboratory bench to commercial production is not a trivial undertaking. Production scale-up is often the death valley for biotech startups. Our focus on go-to-market strategy, execution, and production scale-up will be the differentiator to most endeavors we see in the world of biomaterials today."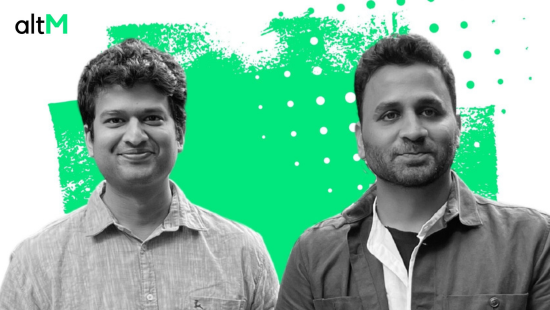 Accelerating the world's transition to sustainable Materials, the startup uses lignocellulosic agricultural residues as their raw material to produce advanced materials as alternatives to unsustainable incumbents.
It is operating with a vision to develop the future of scalable materials to replace the current unsustainable incumbents across industries: CPG/FMCG, apparel, industrial chemicals, and packaging.
Statement from the Investor
Commenting on the development, Mark Kahn, Managing partner at Omnivore, highlighted Apoorv and Yugal's background in manufacturing excellence and stated how altM will drive the global shift towards sustainability and circularity.
Kahn said,
"With Apoorv and Yugal's background in manufacturing excellence, altM's entry into industrial alternative materials will hasten the global shift towards sustainability and circularity. Omnivore is very excited to be a part of their journey as we kick off our new fund."
Earlier this year, Omnivore, through its OmniX Bio initiative, invested in Agrigators Enterprises Pvt Ltd, which operates Pune-based animal nutrition and healthcare firm eFeed. In April 2022, Omnivore's third fund was launched, with a target corpus of $ 130 million (Rs 1000 crore). Through this fund, the VC firm expects to make 25 to 30 new investments over the next four years.
Follow us and connect with us on Instagram, Facebook, Twitter, and LinkedIn.
Note: If you are a budding entrepreneur and require assistance to register a Pvt Ltd Company, register a company create financial projections, business development, LLP Registration, compliance filing, funding formalities, debt funding, CFO Services, or other startup related legal services, contact us.