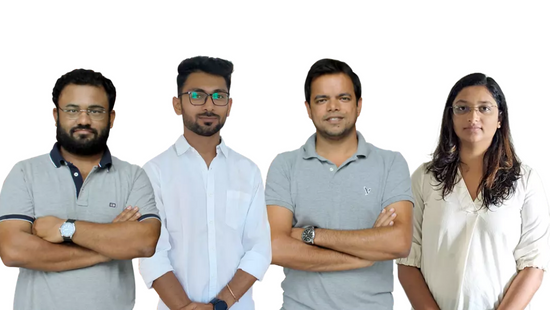 BharatAgri Raises ₹35 cr in Series A Funding to Further Strengthen its Rural Supply Chain
Advisory-led e-commerce platform for farmers BharatAgri has made headlines by raising Series A funding of ₹35 crore ($4.3 million) led by Arkam Ventures, an early-stage venture fund dedicated to 'Middle-India' startups.
As per the startup, the freshly raised funds will be used to scale up BharatAgri's e-commerce platform to cater to new markets and strengthen its last-mile delivery.
Additionally, as part of the transaction, Rahul Chandra, Managing Director of Arkam Ventures, will join the board of BharatAgri. The round, which marks Arkam's third investment in the agri-tech space, also saw participation from Capria Ventures and existing investors India Quotient, 021 Capital, and Omnivore.
BharatAgri | Personalized Farm Solutions for the Farmers
Founded by Siddharth Dialani and Sai Gole, BharatAgri is a farming technology platform that works with farmers and the full agriculture value chain directly. The startup uses smart farming advisory to help farmers identify and order the best input specific to their needs.
Speaking about the development, Siddharth Dialani, Co-founder of BharatAgri, stated that in the next three years, 50 million-plus farmers will use the internet for the first time, also highlighting BharatAgri's goal to be their bridge to the digital era of Indian agriculture.
As per Dialani, BharatAgri, which has 10 lakh-plus unique monthly users, is making a significant impact on farmers' lives with its 10,000-plus SKUs, 100-plus marketplace partners, and 20,000-plus serviceable pin codes.
Dialani added,
"With this investment, BharatAgri aims to further strengthen its rural supply chain, expand the user base, and become the largest and the de facto e-commerce platform for farmers."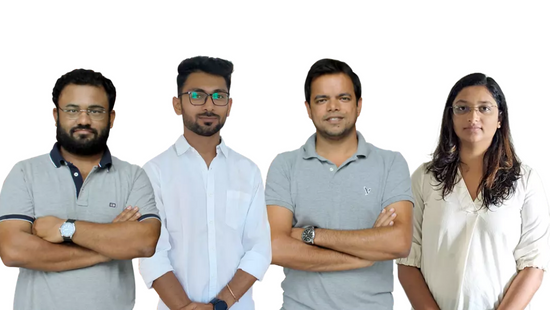 Operating with a mission to reach out to 140 Million Indian farmers, BharatAgri has built prediction algorithms that provide advisory customized to crops, regions, and climatic changes. The startup offers 10,000-plus agricultural products such as fertilizers, seeds, insecticides, pesticides, and farming equipment, among others.
Statement from the Investor
Commenting on the development, Rahul Chandra, MD of Arkam Ventures, stated that agri inputs is a $44-billion market in India, which suffers from stockouts, misinformation, and non-scientific usage. Highlighting the needs of Indian farmers who seek digital information and are concerned with farm yields, crop as well as personal safety, and household wealth, Chandra added,
"The rural infrastructure in India is rapidly modernizing with the last mile touching more and more villages, and farmers are increasingly trusting digital knowledge sources. The credible advice from BharatAgri helps bridge the trust deficit that accompanies input purchasing and promises to open a digital channel for thousands of new products and brands that farmers seek to buy."
Follow us and connect with us on Instagram, Facebook, Twitter, and LinkedIn.
Note: If you are a budding entrepreneur and require assistance to register a Pvt Ltd Company, register a company, create financial projections, business development, LLP Registration, compliance filing, funding formalities, debt funding, CFO Services, or other startup related legal services, contact us.