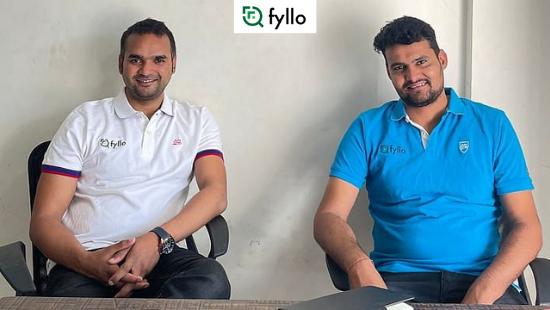 Bengaluru-based Agritech Startup Fyllo Raises Rs 3 Crore Seed Funding
Bengaluru-based agritech startup Fyllo has raised Rs 3 crore in a seed funding round from Indian Angel Network (IAN), Titan Capital, and Lead Angels.
As per the agritech, it will use the capital for its expansion to new markets and research and development to support more crops.
Started by Sudhanshu Rai and Sumit Sheoran in 2019, Fyllo is an agritech startup that is harnessing the potential of technology to make agriculture profitable and sustainable. The startup does that by helping farmers grow export quality crops through its data-driven platform powered by IoT, AI, and agronomy.
Talking about the funding round, Sudhanshu Rai and Sumit Sheoran, said,
"We believe Fyllo will help farmers to improve production by 25 percent, and the total cost of production will also reduce by $700. Plus, there will also be an improvement in export quality by up to 81 percent, thereby fetching double the price on increased export produce. Having received the funding from IAN, we are looking to invest in expanding our brand to new markets."
Fyllo claims to have developed crop-specific models for irrigation, diseases, pests, nutrients, and weather management for each physiological stage.
The agritech startup had earlier received funding from 100X.VC.
Need legal assistance for your startup? Just contact us.
Follow us and connect with us on Instagram, Facebook, Twitter and LinkedIn.