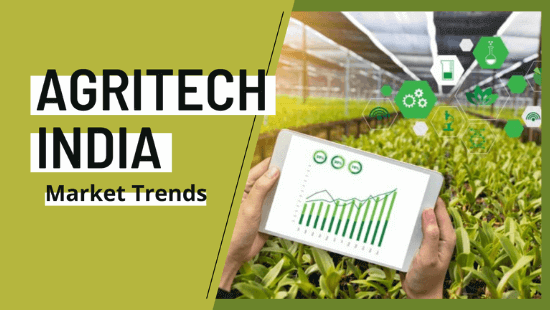 [Agritech India] Factors Driving The Growth Of Agritech Industry In India
Backed by increased digitization, government initiatives, and investors interest, the Agritech industry in India is growing at a rate of 25% per year.
And as India's startup ecosystem is expanding, entrepreneurs are actively playing their role in generating more business in the agricultural industry.
Market players and many new startups are now leveraging technology such as data digitization, data analytics, machine learning, artificial intelligence, SaaS, and IoT to make the agriculture industry more efficient.
The agritech sector is also witnessing increased fund availability over recent years. Despite weak economic conditions because of the COVID-19 pandemic, the Indian agritech ecosystem received investments of around $300-350 million in 2020. Many industry experts now believe the number will soon reach $1 billion.
In this article, we will talk about factors that are driving the growth of the agritech industry in India in 2021.
The artcile contains information about
Reforms and government initiatives supporting the Agritech Sector
Challenges Faced by the Industry
Venture Capital Firms Helping Agritech Startups
Startups in Agritech Industry
Accelerators And Incubators Supporting Agritech Startups
Future of the industry
Reforms And Government Initiatives Supporting The Agritech Industry In India
The government acknowledges the importance of the agriculture sector and is providing support to the sector through various schemes and initiatives.
Following are the initiatives that are taken by the government to provide support and accelerate the growth of the agritech sector.
1. Launch of
Transport and Marketing Assistance (TMA) scheme to provide financial assistance for transport and marketing of agriculture products to boost agriculture exports.
Agri-Udaan, a program supported by the Department of Science & Technology, GOI, that focuses on catalyzing scale-up stage food and Agribusiness startups through rigorous mentoring industry networking and investor pitching.
INR 5,000 crore grant-based scheme by the National Bank for Agriculture and Rural Development (NABARD) for computerization of 35,000 Primary Agricultural Credit Societies (PACS) by FY23.
Multilingual mobile app, Custom Hiring Service Centers (CHC) – Farm Machinery to enable farmers to get farm machinery and equipment on rent through CHCs.
2. Implementation and introduction of the Pradhan Mantri Krishi Sinchayee Yojana (PMKSY), a national mission to improve farm productivity and ensure better utilization of the resources in the country.
PMKSY focuses on conserving water and increasing irrigation coverage in a focused manner with targeted objectives of source creation, distribution, management, field application, and extension activities.
3. Establishment of
National Centre for Management of Agricultural Extension (MANAGE) in Hyderabad.
National Agriculture Market (eNAM), a pan-India electronic online trading portal which networks the existing APMC mandis to create a unified national market for agricultural commodities, providing better price through the transparent auction process.
Challenges Faced by the Agritech Industry In India
Like every industry, the agritech industry in India is also facing its own set of challenges. And for the agritech sector to remain on its growth trajectory, agritech ecosystem stakeholders must come up with innovative solutions.
Lack of Financial services
Lack of adequate data prevents the adoption of financial services, such as credit and insurance. In a study conducted by ThinkAg, a platform for Agri and food innovation, it was revealed that only 30% of the farmers get access to finance from formal sources, while about 50% of the small and marginal farmers are unable to borrow from any source.
Limited Digital infrastructure
There is limited digital infrastructure data and digital records of transactions across the agriculture value chain. So, to make the value chain more efficient, the sector agritech needs more advanced digital infrastructure.
Issues In Market linkage
Farmers are unable to get fair price due to limited sales channels. So, issues in market linkage must be solved to strengthen the economic sustainability of farmers.
Venture Capital Firms Helping Agritech Startups In India
Helping Indian entrepreneurs build valuable agritech startups, here is the list of vc firms that invests in agritech startups.
Omnivore
Omnivore is an India-based venture capital firm that funds entrepreneurs building the future of agriculture and food systems.
The VC fund pioneered agritech investing in India, backing over 25 startups since 2011. Omnivore's agritech investment themes include: – Farmer platforms, precision agriculture, Agri biotech, rural fintech, B2B Agri marketplaces, innovative foods, agribusiness SaaS, F2C (Farm to Consumer) Brands, and post-harvest technologies
Aavishkaar Capital
Started in 2001, Aavishkaar Capital invests in early-growth stage startups in India. The VC firm provides private equity and microfinance solutions to startups. Aavishkaar Capital made 4 deals in 2020, 2 of them were with Ergos, an agritech supply chain platform.
BEENEXT
BEENEXT is a venture capital firm investing in early-stage technology startups from India, Southeast Asia, Japan, and USA. The agritech portfolio of the VC firm include startups like CropIn, Stellapps and Tartan Sense.
Blume Ventures
Blume is an early-stage venture fund that backs startups with both funding as well as active mentoring. The VC firm typically invests in tech-led startups, led by founders who are obsessed with solving hard problems, uniquely Indian in nature, and impacting large markets. In the agritech space, Blume has invested in Procol, Tartan Sense, Jai Kisan, and Stellapps.
Startups in Indian Agritech Industry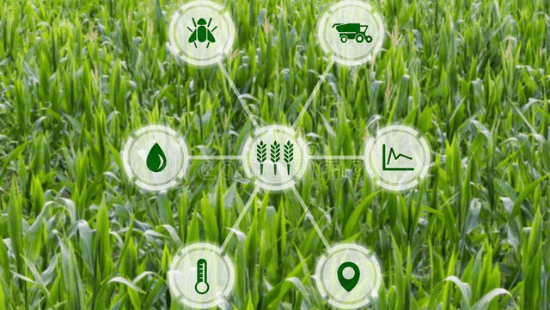 NinjaCart
Started by Ashutosh Vikram, Kartheeswaran KK, Sharath Loganathan, Thiru Nagarajan, Thirukumaran Nagarajan, Vasu Devan in 2015, Ninjacart is India's largest fresh produce supply chain platform that connects producers of food directly with retailers, restaurants, and service providers using in-house applications that drive end to end operations.
As per the B2B agritech platform, their supply chain is equipped to move vegetables and fruits from farmers to retailers and businesses across seven cities every day in less than 12 hours.
CropIn Technology
CropIn is an AI-led agritech startup that is focused on helping the world's agritech ecosystem players to sustainably "maximize their per-acre value" by combining pixel-level data derived from satellite imagery in combination with IoT and field intelligence.
Started by Krishna Kumar, the agritech startup has digitized over 13 million acres of farmland, enriched the lives of nearly 4 million farmers, and gathered data on 388 crops and over 9,500 crop varieties. As per the startup, it has a 92% score on adaptability and over 98% client retention rate.
Bijak
Founded in April 2019 by Daya Rai, Jitender Bedwal, Mahesh Jakhotia, Nikhil Tripathi, Nukul Upadhye, Bijak is a B2B marketplace for suppliers and buyers across India's Agri value chain. Bijak aims to bridge the information asymmetry and lack of accountability in agricultural commodities trading. Since its launch, Bijak has expanded across 22 states, 400 regions, and 80+ commodities.
Stellapps
Stellapps is an IIT-Madras incubated end-to-end dairy technology solutions startup founded by Jinesh Shah, Praveen Nale, Ramakrishna Adukuri, Ranjith Mukundan, Ravishankar Shiroor, and Venkatesh Seshasayee. It produces and procures comprehensive farm optimization and monitoring support, which helps dairy farmers and cooperatives maximize profits while minimizing effort.
Sellapps leverages internet of things (IoT), big data, cloud, mobility, and data analytics to improve agri-dairy supply chain parameters, including milk production, milk procurement, cold chain, animal insurance and farmer payments.
Aibono
Started by Vivek Rajkumar in 2014, Aibono claims to be India's first AI-powered fresh food aggregator, pioneering the Seed-to-plate™ platform.
Seed-to-plate is a next-generation disruption that synchronizes real-time production with real-time consumption of super perishable fruits & vegetables by using predictive analytics, precision farming, and just-in-time harvests.
Accelerators And Incubators Supporting Agritech Startups In India
As per Startup India, 100 out of 456 incubators registered in India offer incubation facilities to agriculture and allied areas. With the support of these accelerators and incubators, agritech startups will witness accelerated growth in the coming times.
Microsoft For Agritech Startups
Believing sustainable agricultural technology can transform the global food landscape, Microsoft is providing AgriTech startups with access to deep technology, business, and marketing resources through its Microsoft for Agritech Startups program.
The program is designed to help startups build industry-specific solutions, scale, and grow with access to deep technology, business, and marketing resources.
As part of the program, startups will get free access to Azure FarmBeats, which aims to help enterprises improve data processing capabilities. Microsoft said that Azure FarmBeats can help agritech startups to focus on core value-adds instead of the undifferentiated heavy lifting of data engineering. Also, It enables aggregation of agricultural datasets across providers and generation of actionable insights by building artificial intelligence (AI) and machine learning (ML) models based on fused datasets.
Villgro
Started in 2001, Villgro is India's oldest and one of the world's largest social enterprise incubators. Villgro works with social enterprises focused on improving the livelihoods of smallholder farmers. The incubator is making agriculture more productive and mitigating risks for the farmer as well as the farming supply chain.
In the recent past, the Chennai-based incubator has also set up mini incubators in partnerships with educational institutions like IIT Kanpur, IIM Calcutta and KIIT in Bhubaneswar, among others.
Association For Innovation Development Of Entrepreneurship In Agriculture (a-IDEA)
Association for Innovation Development of Entrepreneurship in Agriculture (a-IDEA) is a Technology Business Incubator(TBI) hosted by the National Academy of Agricultural Research Management (ICAR-NAARM), Hyderabad & supported by NSTEDB, DST & BIRAC, DBT of Govt. of India (GOI).
Since 2014, a-IDEA has been supporting startups across 14 domains of agriculture and allied sectors. i
The incubator has helped entrepreneurs sensitize, ideate, incubate and accelerate their innovative early-stage startups.
a-IDEA is enabling agritech startups to become competitive food and agri-business ventures through capacity building, mentoring, networking, business support services, investment and advisory support.
Nutrihub
Nutrihub is one of the largest technology incubators in India and supported by the Department of Science & Technology (DST), Govt. of India.
The Nutrihub Incubation Program is designed to help Nutricereal startups grow in a streamlined fashion by providing them with the required technology and business support system.
It provides agritech startups with infrastructure facilities, business facilitation, access to funding, tech consultancy, and many other services.
Future:
The agritech ecosystem is already ushering with new opportunities, and with the advancements in technology, the agritech sector will only reach new heights in the coming time.
Also, with rising technology adoption among farmers, and increasing opportunities in smart farming, precision farming, robotics & automation, and vertical farming, the agritech sector is about to see a boom in the coming time.