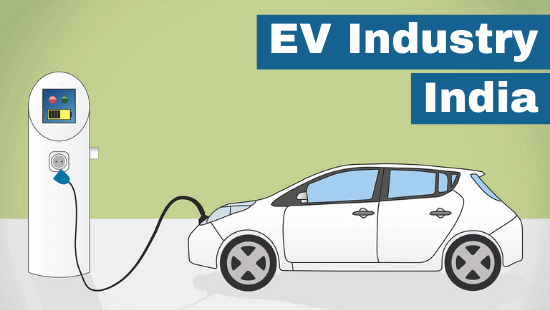 [EV Industry In India] Growth Story And Future Of Electric Vehicle Industry In India
The electric vehicle industry in India has evolved a lot in the last few years, with Indian EV startups playing a pivotal role in it.
Backed by the need for clean fuel sources, the automotive industry globally is undergoing a paradigm shift.
With rising fuel prices and pollution, India is heavily investing in the development of electric mobility infrastructure.
Several central and state ministries and nodal agencies have come up with initiatives and policies to accelerate the adoption of electric vehicles in India.
Due to this, electric vehicles (EVs) in India could represent an $8 billion opportunity by 2025, says a report by Avendus Capital.
In this article, we will talk about the EV industry and the opportunities it can provide.
EV Industry Size India
In 2019, India surpassed Germany to become the fourth-largest auto market, with about 3.99 million units sold in the passenger and commercial vehicles segment. India is estimated to replace Japan as the third-largest auto market by 2021.
But in terms of the electric vehicle, India offers the world's largest untapped market, especially in the two-wheeler segment.
In 2019-20, EV sales in India stood at 3.8 lakh units, with electric two-wheelers being the highest selling in the entire segment last fiscal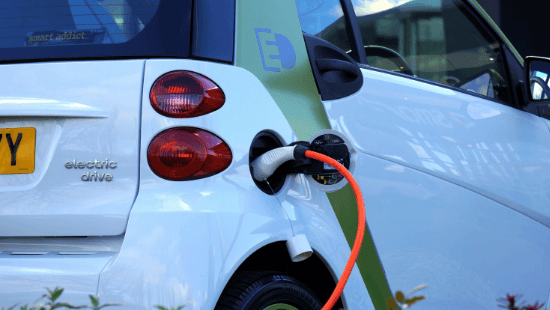 Some Electric Vehicle Startups In India
EV startups have played a pivotal role in shaping the EV industry in India. Providing consumers with the best EV products, here are some electric vehicle startup in India.
Ather Energy
Started by Tarun Mehta and Swapnil Jain in 2013, Ather Energy is a Bengaluru-based electric scooter startup. The startup with its intelligent vehicles aims to revolutionize the commute experience.
The electric-scooter startup is backed by Hero MotoCorp, Flipkart Co-founder Sachin Bansal, Singapore-based InnoVen Capital, and Tiger Global.
In November 2020, the electric scooter manufacturer raised Rs 260 crore in its Series D funding round.
Ather Energy has aggressive expansion plans and aims to sell more than 1 lakh scooters by the end of 2022.
BattRE Electric
Working towards creating a Greener Planet, BattRE is a Jaipur-based electric mobility startup. BattRE offers electric cycles as well as electric scooters like Lo: EV and IOT in its line-up.
The startup started its operations in Maharashtra and Gujarat in June 2019. Currently, the dealer network of BattRE stands at more than 120 showrooms. The startup has also set up around 100 charging stations.
BattRE has also reserved land for its new factory in Jaipur, with plans to double its production by June 2021. Presently, the startup's factory can produce 1,000 bikes in a month.
Okinawa
Established in 2015, Okinawa is a Gurugram-based Indian electric two-wheeler startup founded by Jeetender Sharma and Rupali Sharma.
With its manufacturing unit set up in Bhiwadi, Rajasthan, Okinawa claims to be a 100% Indian electric two-wheeler company.
The EV startup also develops affordable lithium-ion powered scooters and has now expanded its portfolio to six electric scooters, available in a price range of Rs 50,000 to Rs 1.14 lakh.
Okinawa reported a 30% increase in the sale of electric scooters over the last quarter. The startup plans to launch two more new high-speed two-wheelers in 2021.
Revolt Intellicorp
Founded by Micromax's co-founder Rahul Sharma in April 2019, Revolt Intellicorp is an electric motorcycle manufacturing company. The startup has a manufacturing facility in Manesar, Gurugram, with a production capacity of 120,000 vehicles per year.
Presently, the motorcycle offered by the startup comes with features like full LED lighting, digital display with real-time bike diagnosis, and Bluetooth connectivity. Revolt Intellicorp is also working on a café-racer styled motorcycle, a lightweight yet powerful motorcycle.
Government Initiatives To Boost The Electric Vehicle Sector
To establish a robust e-mobility ecosystem in India, the government of India and numerous state governments have come up with various initiatives. All these initiatives are aimed to reach the government's ambitious target of becoming an all-EV nation by 2030.
Go Electric Campaign
Launched by the central government in 2021, the "Go Electric" Campaign aims to spread awareness on the benefits of e-mobility and EV Charging Infrastructure. The campaign also aims to create awareness in regards to reducing the import dependence of the country.
Faster Adoption and Manufacturing of Hybrid and Electric vehicles (FAME)
The Government started the FAME scheme in 2015 which provided subsidies for purchasing electric vehicles. Phase I of the scheme lasted from 2015 to 2019, while Phase II began in 2019 and provides upfront incentives on the purchase of EVs and for supporting the deployment of charging infrastructure. Phase II is planned to be completed in 2022.
Karnataka Govt Initiative
Karnataka government approved the Electric Vehicle and Energy Storage Policy 2017. The policy aims to attract investment of Rs 31,000 crore and create around 55,000 employment.
Maharashtra Govt Initiative
The Government of Maharashtra is focusing on increasing EV use in the state by proposing to exempt EV's from road tax. The government is also proposing to provide a 15% subsidy to the first lakh EV's registered in the state.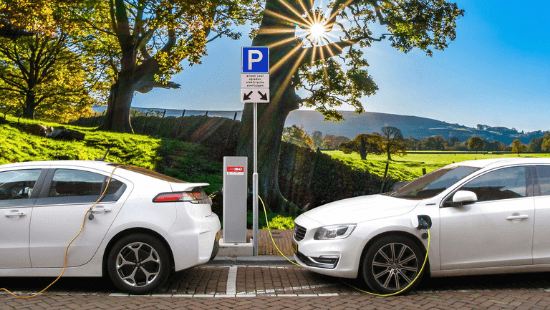 Growth Opportunites And Challenges In EV Industry In India
Presently in its nascent stage, the EV industry in India is majorly dominated by the two-wheeler.
A report by Avendus Capital suggests that two and three-wheelers will lead the EV movement in India in the medium term.
With expectations of 9% penetration in the two-wheeler segment by FY25, the segment is expected to reach INR 120 billion by FY25. Also, the EV battery market is forecasted to grow at a CAGR of 30% by 2026.
The E-rickshaw segment, which is still unorganized and based on Lead Acid batteries, has also emerged as a large market in India in a very short time frame. The segment is expected to rapidly shift to Li-ion and by FY25, 40% of the e-rickshaw market is expected to be Li-ion based.
Not only two and three-wheelers, but electric buses will also contribute to the India EV Market Growth.
The government is pushing hard for the electrification of buses and has announced its plan to introduce 10,000 electric buses and 50,000 electric rickshaws within the next few years.
Though consumers are showing interest in electric vehicles, a majority of them often refrain from purchasing EVs because of a lack of sufficient charging infrastructure.
Not only this, when compared to lower-end ICE (internal combustion engine) vehicles, EVs are highly-priced. Also, there is a limited range of EV products to choose from.
So, if companies want to make the most of the ongoing EV movement opportunity, they need to invest in developing infrastructure, R&D and launching new models.
Takeaway:
With increasing customer interest and receptiveness towards the concept of electric vehicles, mobility in India is all set to witness a drastic change in the years to come.
In terms of EV infrastructure, there have also been positive developments in the expansion of charging infrastructure across the country.
States like Andhra Pradesh, Telangana, Uttar Pradesh, and Bihar are setting impressive targets for the deployment of public charging infrastructure to increase the uptake of electric vehicles in the country.
Backed by the government's initiatives, improving infrastructure and revolutionary and diversified products by Indian entrepreneurs, India is on its way to reaching the government's ambitious target of becoming an all-EV nation by 2030.
[Read:
Why Is India A Booming Market For Direct-To-Consumer Brands
]