B2B SaaS Fintech Zaggle Raises Rs 50 Cr Debt Funding From Vivriti
Zaggle, a B2B SaaS fintech that filed preliminary documents for an initial public offering late last year, has raised Rs 50 crore in debt funding from Vivriti Asset Management.
As per the startup, the raised funds will be used to expand its products, including its recently released accounts payable platform 'Zoyer,' as well as its working capital and business growth.
Zaggle | B2B SaaS Fintech
Founded by Raj N, Zaggle is a B2B SaaS fintech firm digitizing spending to drive growth and unlock value through automated and innovative workflows.
The startup recently released Zoyer, an integrated data-driven, SaaS-based business spend management platform with embedded automated finance capabilities in core invoice-to-pay workflows.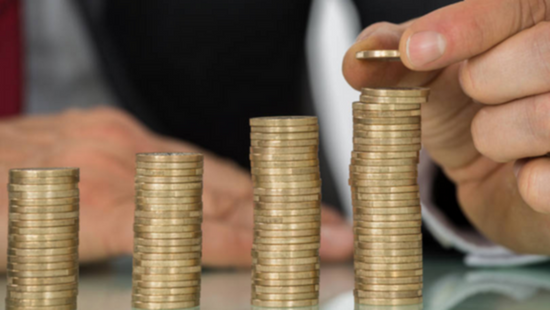 With this deal, Vivriti purchased 500 secured, unlisted, rated non-convertible debentures with a face value of Rs10 lakh each through its performing credit fund. As part of the deal, the SaaS fintech will pay interest quarterly over the next 40 months to amortize the investment.
The capital raise comes approximately two months after Zaggle filed its draught red herring prospectus with the market regulator for a Rs 750 crore public offering, with partial exits from VenturEast and GKFF Ventures.
Commenting on the development, Mohamed Irfan, Fund Manager, Vivriti Asset Management, said,
"In successful tech companies, there is usually a small window where debt usually provides a good risk/reward opportunity. Vivriti Asset Management values business profitability, strong management, cash generation ability and sector tailwinds while investing – and Zaggle scores well on these."
In the fiscal year 2022, the SaaS fintech reported operational revenue of Rs 371.3 crore, increasing 55 per cent from the previous year. As per the firm, its earnings for the fiscal year more than doubled to Rs 41.9 crore. The firm serves the banking and finance, healthcare, and manufacturing industries and competes with Pleo, Edenred, Ramp, Coupa, Divvy, Brex, Expensify, Fleetcor, Wex, and Happay, among others.
Last month, several SaaS firms raised funds. These include:
Follow us and connect with us on Instagram, Facebook, Twitter, and LinkedIn.
Note: If you are a budding entrepreneur and require assistance to register a Pvt Ltd Company, register a company, create financial projections, business development, LLP Registration, compliance filing, funding formalities, debt funding, CFO Services, or other startup related legal services, contact us.