B2B Marketplace For Restaurants Redbasil Raises Fresh Funding
Redbasil, a tech-driven, zero-inventory marketplace for wholesale food supply for restaurants and cloud kitchens, has raised an undisclosed amount in a funding round led by South Asia Tech Partners. Angel network Mumbai Angels also participated in the funding round.
As per the startup, the freshly raised funds will be used to expand its B2B sales team and ground operations.
The raised funds will also be used towards developing its technological stack. 
Redbasil | B2B Marketplace For Restaurants
Founded by Naman Dayal, Redbasil is a B2B marketplace for restaurants & cloud kitchens to discover, connect & transact with food suppliers.
The asset-light B2B marketplace features a curated catalogue of 10k+ ingredients and high-quality food suppliers, vetted by leading industry chefs and kitchens.
Speaking about the development, Naman Dayal, Founder of Redbasil, said,
"We press on to drive quality, transparency and price discovery for restaurants and offer suppliers a digital storefront to grow their business. The funds raised will help our growth further."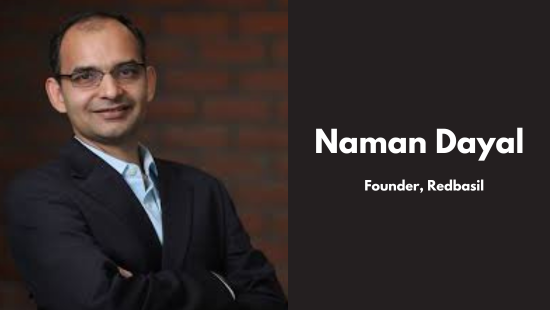 Redbasil enables restaurants and cloud kitchens to source high-quality food supplies seamlessly through its mobile-app-based digital storefront. The mobile-app-based digital storefront helps with procurement, order fulfilment, and payment transactions, enabling simple, fast, accurate and low-cost operations.​
As per the startup, its online marketplace improves quality, transparency and price discovery for restaurants while offering suppliers a full-featured digital storefront to grow their business.
In June 2022, Redbasil raised $330k as part of its seed round led by Mumbai Angels.
A recent report by Avendus Capital highlights that the gross merchandise value (GMV) of tech-enabled Business-to-business (B2B) marketplaces in India is projected to reach $125 billion by 2027.
Last month, The Yarn Bazaar, a B2B marketplace for yarn-based products, raised $1.8 million (Rs 15 crore) in a Series A funding round to expand its operations, develop its technological stack, scale up its online presence, build its leadership team, and increase user experience for faster supplier-buyer relationships and access to resources and data.
In March 2023, Jumbotail Technologies Pvt Ltd, a Bengaluru-based B2B marketplace that serves thousands of mom & pop stores (Kiranas), raised $9.1 million (around Rs 75 crore) in debt funding from Alteria Capital and Innoven Capital.  
Follow us and connect with us on Instagram, Facebook, Twitter, and LinkedIn.
Note: If you are a budding entrepreneur and require assistance to register a Pvt Ltd Company, register a company, create financial projections, business development, LLP Registration, compliance filing, funding formalities, debt funding, CFO Services, or other startup related legal services, contact us.