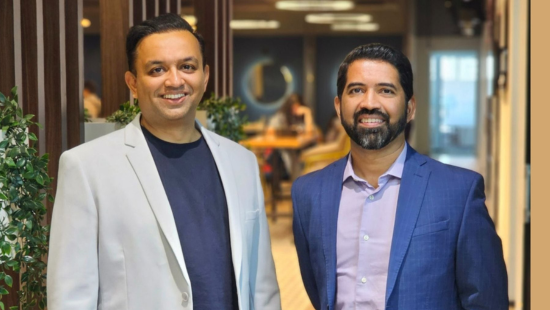 B2B Fintech Startup BharatNXT Raises $1.2 Mn In Seed Funding
BharatNxt, a Business-to-business (B2B)-focused fintech startup, has raised $1.2 million (Rs 9.8 crore) in a seed funding round led by Inflection Point Ventures.
Japanese VC – Spiral Ventures, Keiretsu Forums, and Panthera Peak Capital also participated in the funding round.
As per the startup, the freshly raised funds will be used to invest in product development and expand the team size by 4 times. It also aims to enhance the scalability of the core technology to accommodate ten times the current growth.
BharatNXT | Credit Cards For B2B transactions
Founded by Akshat Birla and Aljo Joseph in 2022, BharatNXT is a payment platform that allows small and medium-sized businesses to use credit cards for their B2B transactions.
The startup allows credit card holders to consolidate and use their existing credit cards as a working capital facility to unlock up to 45-50 days of interest-free credit while earning rewards and cashback on business payments.
Speaking about the development, Akshat Birla, Founder and CEO at BharatNxt, said,
"We have hit hockey stick growth, crossed Rs 1,500 crore in gross transaction volume, and expect to be doing Rs 1,000 crore per month by the end of FY 23."
Owned and operated by FCAP Technologies Pvt Ltd, BharatNXT enables the entire backend technology rails to make B2B payments possible and deliver the best business payments experience to SMEs through its Mobile App.
The fintech platform integrates with various portals, which allow for instant or T+1 settlements for all business payments, including GST, utility, and vendor payments.
Commenting on the development, Ankur Mittal, Co-founder and COO of Inflection Point Ventures, said,
"Entrepreneurs with good CIBIL scores that already have credit cards with pre-approved limits still don't have easy access to formal credit to manage their working capital. This is where BharatNXT steps in and provides an avenue via their platform for these entrepreneurs to make business payments like GST, Vendor Payments, Utility, Rent and much more. This provides these entrepreneurs real-time and paperless access to precious credit at low costs if timed well while unlocking precious additional payment days based on their credit card cycles."
Last month, Soptle, a SaaS-led B2B marketplace for FMCG manufacturers and retailers, raised $1 million in a pre-seed funding round. Earlier in February, Cusmat, a virtual reality-based skilling platform, raised Series A funding of $3.5 million (around Rs 28.9 crore) led by Arkam Ventures.
Follow us and connect with us on Instagram, Facebook, Twitter, and LinkedIn.
Note: If you are a budding entrepreneur and require assistance to register a Pvt Ltd Company, register a company, create financial projections, business development, LLP Registration, compliance filing, funding formalities, debt funding, CFO Services, or other startup related legal services, contact us.