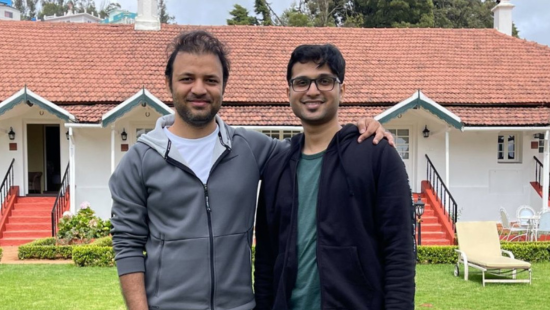 AI-powered Educational Platform Shaktimaan.ai Raises Seed Funding
Shaktimaan.ai, an AI-powered educational platform offering a personalized mentoring and discipline-driven educational ecosystem, has raised $2 million in a seed funding round.
YCombinator, Fundersclub, GoodWater Capital, Misbah, and Nishchay (Founders of Jar), along with other angel investors, also participated in the funding round.
As per the startup, the freshly raised capital will be dedicated to the development of an advanced Language Model (LLM) tailored for a wide range of educational applications.
The initiative will significantly enhance the platform's capabilities and versatility, the startup claims. 
Shaktimaan.ai | AI-powered Educational Platform
Co-founded by Vimal Singh Rathore and Aseem Gupta, Shaktimaan.ai is an AI-powered educational platform offering a personalized mentoring and discipline-driven educational ecosystem.
Speaking about the development, Vimal Singh Rathore, CEO of Shaktimaan and Qoohoo, said,
"When I encountered GenAI last year, it struck me that this could be a game-changer in education, particularly in a nation like ours where quality teaching is often beyond reach. Shaktimaan is our answer to the challenges of affordability and accessibility of excellent education in India. The prospect of making a real difference keeps our entire team driven and inspired." 
Shaktimaan.ai aims to achieve the goal of serving its first one lakh students by December 2023.
The startup presently provides services such as instant clarification of queries and individualized assessments, including in-depth analysis of handwritten responses from students. This methodology empowers individuals preparing for the UPSC exam by providing them with precise support and effective study schedules. The objective of Shaktimaan.ai is to transform the field of education, enhancing its accessibility, interactivity, and customization through the utilization of Artificial Intelligence.
In recent times, AI-based startups have gained a lot of interest from investors. A few days back, All Is Well, an AI-based fitness platform, raised $250,000 (Rs 2.07 crore) in a funding round from a host of investors to add new sports and integrate wearable technology into its existing AI-based digital product.
Also, Course5 Intelligence, a Mumbai-based data analytics, and AI startup, has raised $28 Mn from 360 ONE Asset Management to invest in augmenting its value proposition for the clients.
Follow us and connect with us on Instagram, Facebook, Twitter, and LinkedIn.
Note: If you are a budding entrepreneur and require assistance to register a Pvt Ltd Company, register a company, create financial projections, business development, LLP Registration, compliance filing, funding formalities, debt funding, CFO Services, or other startup related legal services, contact us.