With Data-Driven Hiring Process, YourMauka Is Enabling Same-Day Hiring Decision For Employers & Stress-Free Job Hunt For Early Careers
In today's hiring landscape, employers struggle to retain candidates, whereas employees switch jobs more often in search of better fit opportunity.
Additionally, low employee retention costs millions to organizations. As per a report from HBR, less than 2% of online job applicants actually hear back from recruiters.
To address the employment mismatch and stress-free job hunt for early careers, YourMauka, a Denver Colorado and New Delhi-based startup, has brought data-driven hiring where each candidate is pre-analyzed based on their behaviour, skills and cognitive ability.
This gives a 360-degree view of candidates, which is represented using Profile360. It is matched with the employer's requirements to identify the best-fit candidates.
Startup Story: YourMauka | One Stop Solution For Hiring Bright Talents
YourMauka Founder
Started by Sanghita Dey and Rajrishi Makur, YourMauka implemented a pilot program with 100 hiring managers. Out of 100 employers, 99% confirmed hiring right-fit candidates, 83% said their hiring cycle got shortened by two weeks, and 80% were able to lower their hiring cost.
Also, candidates placed so far to various startups, corporates and consultancies confirmed they didn't have to tailor their resumes for each job application which helped them with a stress-free job hunting experience.
"Resumes lack validation and fail to represent a candidate's true potential leading to employment mismatch, long hiring cycles and true talent getting unnoticed," says Sanghita Dey in a conversation with The StartupLab.
Sanghita added,
"Organizations rely on automated tracking systems for pre-screening candidates, which do not necessarily shortlist the right candidates as it uses a keyword matching approach. YourMauka is eliminating keyword match between resume and job description. It is about matching a candidate's true potential with the opportunity."
How YourMauka Started?
Been in the shoes of a job seeker as well as a hiring manager, Sanghita realized that resumes are not the best representation of candidates, leading to several interview rounds and a long hiring cycle.
Sanghita says
"I have been in the shoes of job seeker as well as a hiring manager. Being a job seeker, it has been very difficult to find the best-fit job through resume based hiring. Also, while developing my own team in corporates, I realized that resumes are not the best representation of candidates, leading to several rounds of interviews and a long hiring cycle which leads to waste of time and money".
To transform the current hiring landscape and enable organizations with a same-day hiring decision, Sanghita and Rajrishi started YourMauka.
USP Of YourMauka
YourMauka enables the interviewer to know the applicant holistically before investing time in interviews. Hiring managers do not need to wait for the job to get posted, candidates to be sourced and screened by recruiters.
Once hiring managers know the job role they are looking to fill, they can start interviewing the right-fit candidates from the YourMauka talent pool while all administrative tasks for hiring are in process.
YourMauka's Profile360 is a three vector snapshot that provides deep insights into a candidate's behaviour, cognitive ability and skills through AI, psychology and human-based analysis.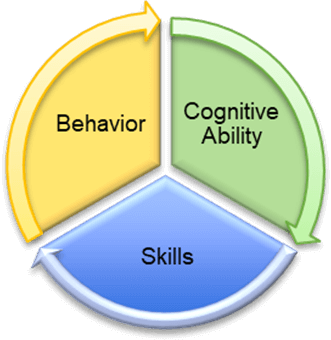 Talking about the platform, Sanghita says,
"Unlike job boards, social media profiles and assessment tools, we offer guaranteed felicitous candidates ready to be interviewed in minutes. Job boards and assessment tools provide partial insights on candidates and fail to identify the right fit."
The platform is designed for hiring managers and is very user-friendly. Employers need to enter the position requirements, skill and years of experience they are looking for. The smart AI algorithm matches the candidates as per the requirements entered, which can be shortlisted for the interview in just one click.
Present Situation Of YourMauka
Till now, YourMauka has been able to create a talent pool of 100+ smart candidates having expertise in various domains, such as finance, marketing, and technology.
YourMauka has partnered with a couple of recruitment consulting in the US, along with emerging startups and is in negotiation with leading automobile companies in India. The startup has raised $112,000 as a pre-seed amount through crowdfunding.
Future Plans of YourMauka
The employment mismatch is a common problem in both the US and India, and YourMauka is targeting both these markets to resolve the hiring pain points.
The startup is also in negotiation with a couple of investors to raise more funds in near future, with a target of placing 1000+ talent by the end of the year.
By the end of 2021, the startup targets to increase its partnership to 100 employers, including emerging startups, automobile, tech and FMCG companies.
Read: HealthTech Startup Fitterfly With Its Innovative & Integrated Wellness Programs Is Helping People Live Healthier Lives.
For more stories of startups, click Startup Stories.