Which Company Registration Is Best For Startups?
Over the last decade, technology and innovation have changed the business landscape in India. And in this digital era, new-age entrepreneurs are rewriting traditional rules of doing business and launching new and innovative business models.
The country that has followed a conservative business approach for decades now has the 3rd largest startup ecosystem, buzzing with new technologies and innovation.
Startup Company Registration | Company Name Registration
Creating employment and celebrating entrepreneurship, Indian startups have become an important part of the Indian economy. And with business-friendly government policies, Indian startups are bound to accelerate the Indian economy through domestic and international trade.
Though this growth seems tremendous, a majority of these entrepreneurs, being first-time founders, still don't know how to set up their businesses or register a company. The new company registration process is not that difficult, but because of their lack of knowledge and experience, the new company registration process seems tough for first-time entrepreneurs.
Most Suitable Company Registration For Startups
With numerous company name registration types to choose from, entrepreneurs generally get confused. And because of the confusion, they choose the least suitable business entity for their business.
This article aims to educate entrepreneurs about the different types of company registration and how to choose a suitable business entity for their startup.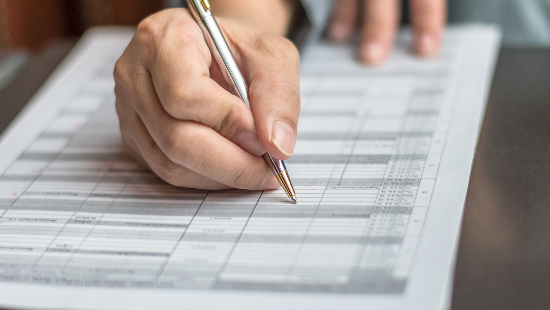 There are seven types of company registration available for startups/businesses in India:
Private Limited Company
Public Limited Company
Partnerships Company
Limited Liability Partnership
One Person Company
Sole Proprietorship
Section 8 Company
Depending on your business operation and goals, you can choose from these seven types of company registration available. But if you are confused about which one is more suitable for your business, below given are some factors you should consider before registering your company.
Complexity
In terms of the degree of operational complexity, the sole proprietorship is most certainly the simplest option. It is best suitable for businesses that are run, managed and controlled by a single person. In the case of a small business run by two or more persons, partnership firm registration is the most suitable.
LLPs and Private limited registered entities have a far more complicated setup and reporting requirements. They are suitable for medium and large-sized businesses.
Fund Raising
As a business grows, outside funding is sometimes required to scale and expand. In this case, Pvt ltd company registration enjoys better avenues for borrowing funds. Banks and financial institutions also prefer to render financial assistance to a private limited registered company rather than businesses run as a partnership firm or sole proprietor.
Liability
In a Sole proprietorship business, the business owner is liable for all damages and expenses, while in a partnership, damages or expenses are divided between two or more people.
A private limited company limits the liability of each member or shareholder. Even in the case of loss under any circumstances, the personal and individual assets of the shareholders are not at risk.
Business Control
For a small business, a Sole proprietorship or an LLP is best suited, as the business owner|onwers can maintain sole or primary control over the company and its activities.
However, as the business grows, business operational complexities increase. So, a private limited company is suitable for businesses with complex working and is suitable for medium and large-sized businesses.
Conclusion:
Choosing a suitable business entity for a business is not as complex as one might think. As long as one's initial company entity selection is in line with its long-term goals, one shouldn't be too concerned about it. Additionally, it is still possible to transform a startup into a different entity after it has been registered. But converting a business entity like an LLP Registration to a Private Limited Company is a long process.
So, right from inception, one should be clear in the mind regarding the goals and structure of the company.
If your startup requires legal assistance in the company registration process, contact us. The StartupLab has a team of experts that can guide you through the company name registration process.
Read: Know Why USA Company Registration Is Beneficial For Indian Businesses, Benefits And Process Explained.
If you need legal assistance for your startup, contact us.
Follow us and connect with us on Instagram, Facebook, Twitter and LinkedIn.