Web3 Gaming Startup Kratos Studios Raises Rs 160 Cr In Funding
Kratos Studios, a web3 gaming startup launched by former Nazara Technologies CEO Manish Agarwal and web3 investor Ishank Gupta, has raised Rs 160 crore in a seed round at a valuation of Rs 1200 crore. The startup will operate under the IndiGG brand name.
Led by Accel, the funding round also saw participation from Prosus Ventures, Courtside Ventures, Nexus Venture Partners, Nazara, and Jet Ventures.
As per Manish Agarwal and Ishank Gupta, the raised funds will help them build distribution rails in emerging markets for global Web3 games.
Kratos Studios | Web3 Gaming Startup
Manish and Ishank have acquired the IndiGG brand name from Yield Guild Games (YGG) through a token swap, which is the transfer of digital tokens from one blockchain to another.
IndiGG is a sub-DAO (decentralized autonomous organization) of YGG. The firm was started in 2022 with the backing of Polygon Studios to expand the play-to-earn (P2E) web3 gaming ecosystem in India.
Speaking about the development, Manish Agarwal said,
"We are providing the 500M+ South Asian gamers an opportunity to leverage their time and skill to become creators of digital goods on the blockchain for global games. This will enable South Asia to transform into a digital goods' factory for the gaming world."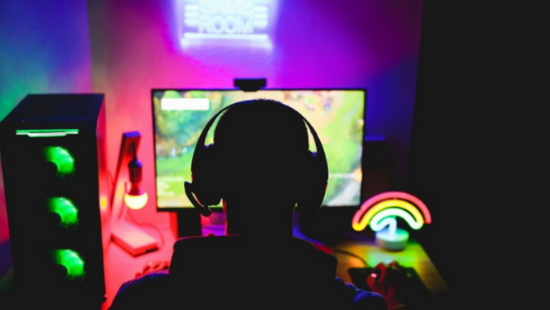 Manish stated that Kratos would monetize from IndiGG through transactions on the platform. He also added that they are not expecting the new venture to turn huge amounts of revenue anytime soon.
Kratos Studios has also acquired INDI tokens and will give their holders new tokens through a token generation event later. Until then, INDI tokens will continue to trade on exchanges.
Commenting on the development, Subrata Mitra, Partner at Accel, said,
"Blockchain can fundamentally transform gaming and accelerate the growth in emerging markets. We believe that this team is the best suited to unlock this value for Gamers. We are committed to build a vibrant gaming ecosystem alongside IndiGG."
As per a report by gaming fund Lumikai, India has 507 million gamers, and the gaming industry is expected to reach $8.6 billion in FY27, growing at a compound annual growth rate (CAGR) of 27%.
Follow us and connect with us on Instagram, Facebook, Twitter, and LinkedIn.
Note: If you are a budding entrepreneur and require assistance to register a Pvt Ltd Company, register a company, create financial projections, business development, LLP Registration, compliance filing, funding formalities, debt funding, CFO Services, or other startup related legal services, contact us.