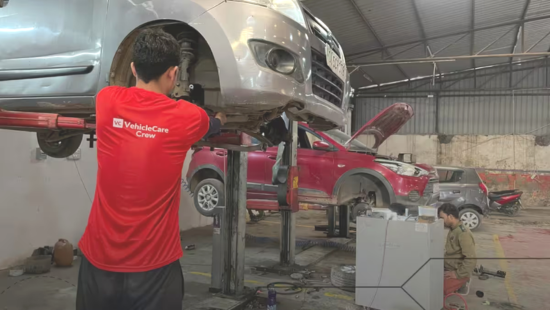 VehicleCare Raises Undisclosed Funding In Pre-Series A Round
VehicleCare, an online platform focussing on auto service and damage repair, has raised an undisclosed amount in a pre-Series A funding round from Jito Angel Network.
As per the startup, the freshly raised funds will be used to enhance its proprietary technology, allowing for seamless integration with an expanding network of workshops across the region.
Furthermore, the raised funds will support extensive marketing campaigns, reinforcing the brand's presence and driving customer acquisition.
VehicleCare | Car Service Simplified
Founded by Arvind Verma, along with co-founders Amit Yadav, Inder Vikiem Jit and Alok Srivastava, in 2019, VehicleCare is a tech-driven multi-brand car service platform.
The startup offers a range of car services and repair solutions and connects customers with nearby service centers, enables appointment booking, and provides real-time tracking of service requests. It also offers a claim management system for businesses and a fleet management solution to streamline operations.
Speaking about the development, Arvind Verma, Founder of VehicleCare, said,
"We are excited about the infusion of the new funds from JAN. Their investment will fuel our growth and enable us to provide innovative solutions to address the gaps in the auto repair industry. With JIIF's backing, we are confident in our ability to bring quality, transparency, and reliability to our customers."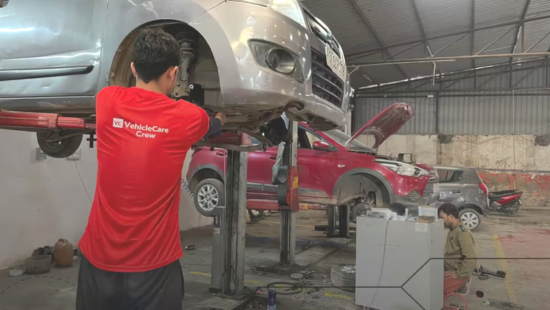 Its digital solution offers quick and easy processes for both business and consumer markets. With its efficient damage assessment and repair management system, the startup claims to have helped numerous car owners, fleet owners, manufacturers, insurance brokers, and insurers enhance customer satisfaction and streamline their repair processes.
Its business presence spans across India with workshops in Delhi, Gurgaon, Noida, Lucknow, Jhansi, Jaipur, Chennai, Ahmedabad, Bengaluru, Hyderabad, Mumbai, Chandigarh, Faridabad, and Pune.
Commenting o the development, Pooja Mehta, COO at JIIF, said,
"We recognise the company's commitment to providing exceptional customer service and streamlining the car service and repair process. As the lead investor, we are looking to contribute to the company's success story. This funding round will empower VehicleCare to further leverage disruptive technologies, delivering innovative solutions and superior experiences to customers."
Follow us and connect with us on Instagram, Facebook, Twitter, and LinkedIn.
Note: If you are a budding entrepreneur and require assistance to register a Pvt Ltd Company, register a company, create financial projections, business development, LLP Registration, compliance filing, funding formalities, debt funding, CFO Services, or other startup related legal services, contact us.