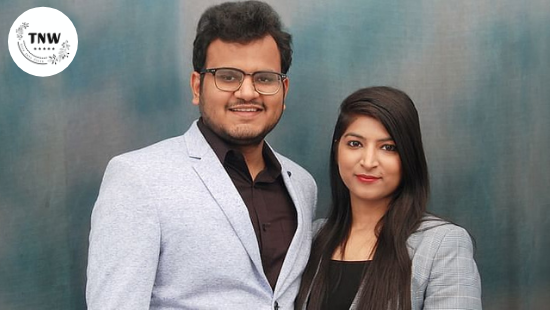 This Indian Personal Care Startup Is Blending Age-old Home Remedies To Make Affordable, Chemical-Free Products
With the advent of eCommerce platforms, the personal care industry has grown significantly in recent times.
Presently worth $26 billion, the personal care industry is growing rapidly at 8%annually and is expected to surpass $38 billion by 2026, as per Statista.
The sector is also witnessing a change in consumer preferences, with now people prioritising products that are natural and chemical-free.
Providing natural care products in the modern envelope, today's story is about TNW – The Natural Wash, a personal care startup providing natural, organic, and chemical-free products while staying cost-effective.
Startup Story: The Natural Wash | Chemical-Free Products In The Modern Envelope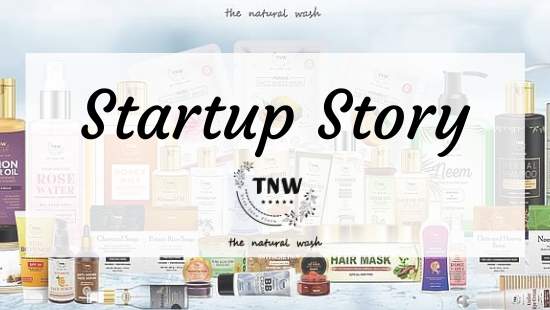 The Natural Wash Founder
Started by Akshit Goel and Shivangi Goel in September 2019, The Natural Wash (TNW) is a personal care startup whose products are blends of age-old recipes that have come together from everyday essential ingredients.
TNW-The Natural Wash is known for its natural products, be it the Beetroot Lip Balm or the Potato Rice Soap, which are formulated with ingredients taken directly from Mother Nature.
How The Natural Wash Started?
After graduating, Akshit and Shivangi started to brainstorm career ideas. Wanted to start their entrepreneurial journey, the duo shared an inclination towards all things natural and rooted in India.
Reminiscing the initial days, Akshit says,
"We both had seen our elders using natural products like multani mitti (Fuller's earth) and turmeric for their skincare on a regular basis. It was fascinating to see that they maintained their skin so beautifully with only natural products."
The duo took this as a foundational idea and decided to launch The Natural Wash to offer products that are 'completely natural, organic, chemical-free and pragmatically cost-effective.'
USP Of The Natural Wash
TNW offers natural, organic, and chemical-free products while staying cost-effective. Intending to make products affordable for everyone, the personal care brand offers a wide range of products.
Their product range includes face washes, toners, serums, creams, lotions, hair masks, conditioner, hair cleanser, and various other skin and hair kits and more, with each infused with ingredients like antioxidants, vitamins and natural oils, etc.
Prioritising environment safety also, TNW ensures maximum recyclable packaging for its products. Additionally, all its products are based on a low lather formula, meaning low pollution to the water bodies.
[Read:
Providing Practical AI Solutions, Rapid Acceleration Partners Is Enabling Companies With Hyper-Automation Of Repetitive Processes
]
Present Situation Of The Natural Wash
Started with a Rs 2 lakh initial investment, the personal care startup now claims to have clocked in over Rs 10 crore in revenue in their first financial year. The startup has grown from a five-member team to 50 employees in less than two years.
As per the startup, it has approx 50 SKUs, out of which around 40 SKUs are live.
In addition to its own website, TNW's products are available pan India through all major eCommerce platforms like Nykaa, Amazon, Flipkart, FirstCry, Purplle, and Tata Cliq.
Future Plans Of The Natural Wash
The startup has aggressive growth plans for the coming financial year and aims to have a minimum target of Rs 40 crore in revenue in FY-22.
As per Akshit, the startup plans to launch fifty to sixty new products in the current year. Also, the personal care startup plans to enter the B2B market and foray into international markets by next year.
Akshit says,
"We plan to launch fifty to sixty new products in the current year. The new range of products will range from healthcare, baby care, and men's range."
For more stories of startups, click Startup Stories.