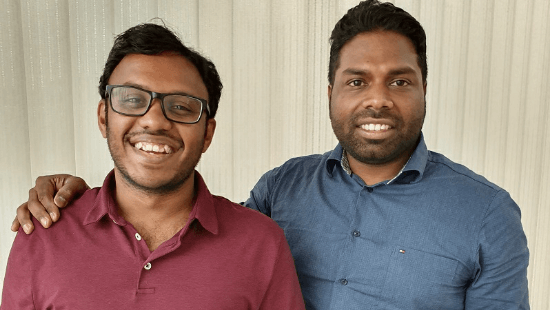 This Hyderabad Based Startup Is Becoming World's Most Popular Push Notification Platform
Technology is everchanging, and every day we see startups coming up with something new to solve real-life problems with the use of tech.
The business world is also not untouched with this evolving technology. With each passing day, tools to ease business relations and work are being created.
This startup story is about a startup that has created a customer engagement tool that enables businesses to send free push notifications to their customers and boost engagement.
Startup Story: Truepush | Free Push Notification Platform
Truepush Founder
Truepush was founded by Ravi Vaka and Manoj Surya in 2019. And presently, the startup is working with a 30 member team.
Both Ravi and Manoj are active members of a global startup programme called the Startup Leadership Programme.
Manoj Surya is an engineering graduate and was also an incubation manager for IIIT- CIE. Ravi is also from an engineering background and he has done a certification program from IIT Kanpur. He is currently doing an advanced programme- Strategy and leadership with IIM Lucknow.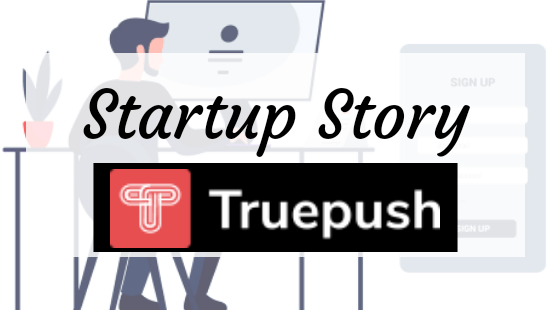 How Truepush Started?
It all started when Ravi Vaka and Manoj Surya met during an entrepreneurial leadership program. Both being startup founders wanted to create a tool to increase customer engagement.
Being at the forefront of the business world, they new the issues faced by companies related to customer engagement.
They both shared their thoughts and came up with an idea to make a customer engagement platform, a platform that enables businesses to send free push notifications to their customers. So, they started Truepush.
USP Of Truepush
Truepush is a free push notifications tool for both web and mobile. It is a customer engagement platform that enables businesses to send free push notifications to their customers.
Truepush users can send every new update directly to their customer's devices. This enables users to maximize the conversion rate.
Truepush provides numerous features like Audience segmentation, RSS-to-push, Triggers, Project Duplication, Batching, etc. on its platform for free, which are generally paid on other platforms.
Truepush claims to be the world's #1 free push notifications product and it has been highly rated on the G2 (Peer-to-Peer review platform) with a rating of 4.7/5.
Present Situation of Truepush
Truepush, with its advanced features, has become the first choice of many marketers. And due to numerous rich features, the startup is currently serving 20,000+ developers and marketers globally.
Within 18 months of the inception, Truepush is leading its competitors in terms of service and customer support.
Future Plans of Truepush
Truepush aims to build itself into a complete customer engagement platform. The startup is looking to foray into other customer engagement tools, which include in-app messaging, SMS, email, etc.
Truepush wants to build more intelligent delivery tools and become the leading push notifications company in the world.
Read: Story of Namhya Foods | Food Products That Heal The Body And The Soul