Change in lifestyle and an increase in unhealthy food options has led to an increase in incidents of lifestyle diseases and health issues.
Due to this people are spending huge amount of money on health.
They say the route of the healthy body starts with healthy food. But are the available foods healthy?
Do you know healthy oats biscuits contain maida and sugars?
In reality, there is a huge gap between the food industry and the healthcare industry.
Banking on this gap and the less availability of healthy food options, a startup, Namhya Foods, laid its foundation.
This startup story is about Namhya Foods, a startup that is working with a vision to create products that heal the body and the soul.
Startup Story: Namhya Foods | Food Products That Heal The Body And The Soul
Namhya Foods is a Jammu-based food and beverages startup.
Founded by Ridhima Arora in 2019, Namhya Foods offers an interesting combination of Ayurvedic foods that blend well with your modern-day living.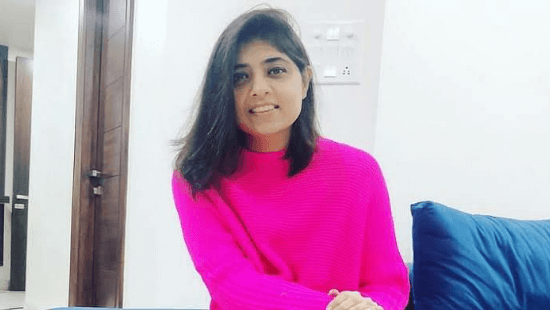 How Namhya Foods Started?
Namhya Foods started when Ridhima Arora (founder) began her journey towards a healthy lifestyle.
In 2014, Ridhima started her fitness journey and in the process to become fit, she lost 30 kgs in 2 years (86kgs to 56kgs). In the process, Ridhima saw the market gap for real healthy foods.
So, she started researching the availability of healthy food options in the market.
On researching, Ridhima found out that the so-called healthy food options are not healthy at all.
And when her father got seriously ill, due to liver cirrhosis, she realized the gap between the food industry and the healthcare industry. She realized how there is no role of food in treatment.
Ridhima used the knowledge, gained from research, on foods, to recover her father.
Soon, she decided to create some healthy food options and started Namhya Foods in August 2019.
How Is Namhya Foods Different From Other Food And Beverages Startups?
Namhya Foods is working with a vision to create products that heal the body and the soul.
The startup has positioned itself as an Alternative Health Category and their product line is created based on the same.
The product line of Namhya Foods contains local ingredients, no preservatives and Ayurveda based foods.
Their product line contains food like sattu, Tragacanth Gum(Commonly called Gond Katira), Arjun Chhal, etc.
The startup does not use any vegetable oils, hidden sugars, and preservatives.
Namhya Foods makes products with traditional herbs like saffron, arjun chhal, cardamom, etc.
These traditional herbs have natural healing properties and help revive the prana (yogic breath) in the body.
Present Situation of Namhya Foods
Started in Jammu and Kashmir, as a pilot retail store, Namhya Foods has now established an online presence in all the leading e-commerce platforms like Flipkart, eBay, Etsy (international), Amazon.
Presently, available in 186+ countries worldwide through various e-commerce platforms, Namhya Foods is also able to sell 40% of its inventory through its website. (www. Namhyafoods.com).
Future Plans Of Namhya Foods
Namhya Foods aims to make sales of INR 1 crore in the next one year.
And, to help more people with their healthy products, the startup is working on the expansion of its online presence.
Namhya Foods is already in talks with Urbanplatter, Qtrove, Milkbasket and Grofers to make its product available to everybody.