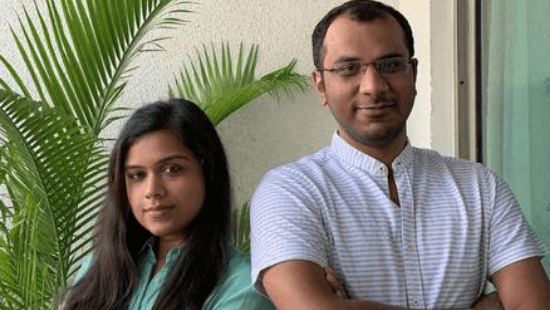 This Affordable Luxury Brand Offers Premium Quality Clothing For Working Women
Disappointed from her workwear shopping experience, Rupanshi realised that there was a massive gap between women's workwear and its quality.
"While I was working in tech, I realised shopping for workwear was a disappointing process. My only choice was between monotonous styles and uninspired designs that would make me sweat and uncomfortable to sit in," says Rupanshi.
Rupanshi then shared the issue with her brother, Bharat, who saw business potential. So, they finally took a leap of faith and started Qua, an affordable luxury brand that offers premium quality clothing for working women.
Startup Story: QUA | Premium Quality Clothing For Working Women
QUA Founder
Started by engineer-turned-entrepreneur siblings Bharat Agarwal and Rupanshi Agarwal in July 2019, Qua is a bootstrapped affordable luxury brand for working women.
Rupanshi is a graduate in computer science, while Bharat graduated in metallurgy from IIT-BHU. Before taking the entrepreneurial route, Rupanshi worked in a tech company.
This is the second startup the sibling duo has co-founded.
Before starting Qua, Bharat and Rupanshi also co-founded Say2Gov, a civic tech startup a few years ago that aimed to connect local representatives to their constituents.
At Qua, Rupanshi looks at everything related to design and content, while Bharat is responsible for technology, operations, and performance.
"The ideology behind our brand is threefold- 1) Make clothes that women love, 2) Give them the confidence to experiment with their workwear styles, 3) Free them from thinking about their outfits entirely and let them focus on their work instead," says Rupanshi in a conversation with The StartupLab.
As per Rupanshi, the modern woman is confident, ambitious and knows exactly what she wants and does not fail to assert herself. That's why they named the brand Qua, which means 'Power' in Arabic, as it resonates with the strong, independent and fearless woman of today.
[Read:
How MTAP Technologies Is Reducing Costs For Fleet Operators With Its Fleet Management Products
]
How QUA Started?
Being born in a successful business family, Rupanshi always dreamt of running a business that resonated with her personality.
And while working at her tech job, Rupanshi realized that there was a massive gap between women's workwear and its quality in our country. She struggled with limited options comprising monotonous hues and uninspired designs.
So, to provide strong, independent and fearless working woman of today premium quality clothing, Rupanshi and Bharat started Qua.
Rupanshi says,
"Our father was a successful entrepreneur himself. Born in Meerut, he started from nothing and built up a company that manufactures stainless steel and is now one of the biggest in the country. We lost him to cancer a few years ago. He is our inspiration, and entrepreneurship runs in our blood. That is all we have known since childhood."
USP Of Qua
'Reviving the Art of Power Dressing', Qua is a bridge between mass (M&S) and luxury (Armani) brands and sees itself as affordable luxury, says Rupanshi.
Offering modern working woman clothing that is thoughtfully designed and made with premium quality fabrics, Qua lets women bring up their workwear game throughout all seasons! Their designs are packed with top-notch cuts and structured shoulders, functional pockets, and immaculately framed collars, combining the classic styles with modern silhouettes.
In addition to superior quality clothing, the homegrown clothing brand offers a unique 90 days free return policy, free alterations, and free home trials, as they want the women of Qua to choose the best for themselves at the ease of their homes.
Qua is also constantly working towards minimizing the usage of polyester, as it is an oil-based plastic and does not biodegrade like natural fibers. Instead of polyester Qua chooses premium fabrics like Turkish cotton, viscose, linen, and wool blends, as they are biodegradable, lightweight, soft-to-touch comfortable fabrics, and offer optimal breathability.
Business Amid The Pandemic
Qua launched its debut collection with structured pantsuits, elegant shirts, and trousers before the pandemic struck, and since then, they have been experimenting with different strategies to create a buzz around the brand. Initially, the cash flow was low as the brand was placed in the premium segment, and people were still trying to connect with the brand philosophy.
During the pandemic, the whole game of workwear changed with 'work from home.' Qua quickly adapted to the change and introduced co-ord sets in the latter half of the year.
The co-ords were the perfect WFH outfit, as they provided the comfort of loungewear with a formal and polished look for zoom meetings. Along with the co-ords, Qua also introduced chic dresses and work-appropriate jewellery in their second collection, with the vision to become the one-stop-shop for all wardrobe needs of the modern working woman.
Because of the quick adaptation, Qua saw a huge and sudden jump in the number of orders coming through their online store during the lockdown period.
Present Situation Of Qua
Qua has also been adorned by powerful women achievers like P.V. Sindhu, Maanvi Gagroo, Shereen Bhan, and Gauahar Khan, who are excelling in their chosen professions and inspiring everybody with their passion and dedication.
Working with a team of 9 members, the clothing brand is witnessing a strong start in the current calendar year. Qua witnessed 400% growth in revenue from Q3 to Q4 of FY 2020-2021, with February 2021 being the best month in terms of revenue.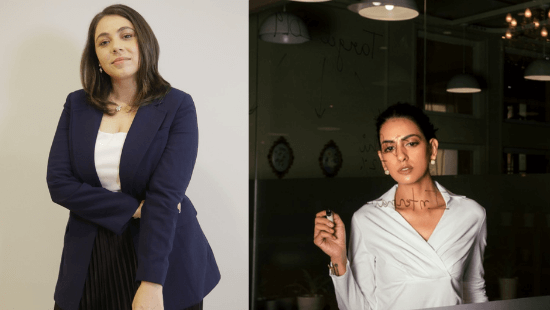 As per Rupanshi, Qua has seen a very low order return rate of 10% compared to the industry average of 30%. The customer retention rate is 19% compared to the industry average of 11%.
Future Plans Of Qua
Qua aims to become a one-stop-shop for all the wardrobe needs of a working woman. The clothing brand aims to curate a line of premium clothes with a minimalist aesthetic in fresh and versatile colours, finest fabrics, ultra-modern tailoring, and clean silhouettes to support the active lifestyle of the modern woman.
They'll be launching new categories of skirts, handbags, fashion accessories and footwear this year. Qua is planning to use WhatsApp more actively to engage with existing and potential customers by providing them more personalized services like live styling sessions.
Qua aims to reach a revenue of Rs 400 Crores in the next five years as more and more urban women are entering the workforce, which is growing at a CAGR of 7% and 5.2 million urban women are expected to enter the workforce in 2023. The per capita expenditure on apparel is expected to reach INR 6,400 by 2023, rising from INR 3,900 in 2018.
Concluding the conversation, Bharat says,
"A working woman is very busy and wants to spend less time deciding what to wear every morning, however at the same time, she also wants to experiment with her style. To resolve this dilemma, we are planning to introduce one-to-one styling sessions for our customers."
For more stories of startup, click Startup Stories.