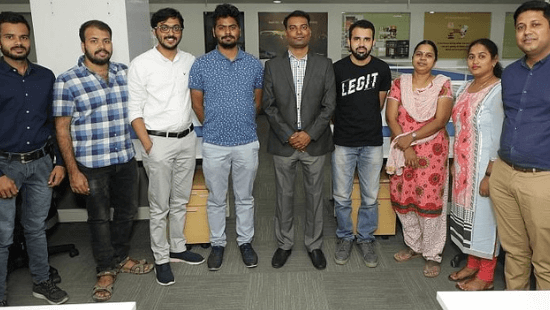 How MTAP Technologies Is Reducing Costs For Fleet Operators With Its Fleet Management Products
Digitisation has changed people's lifestyle, making everything simpler, quicker, and in the moment. Also, with the integration of tech in businesses, businesses have become more efficient in the way they operate.
In the field of transportation, digitisation is developing its roots. Now, companies are coming up with automated products to transform the transportation industry.
Today's story is about a Bengaluru-based startup that taps the potential of GPS, internet, and cloud-based technology to create customized location-based apps that manage different kinds of fleet operations.
Startup Story: MTAP Technologies | Creating Automated Fleet Management Products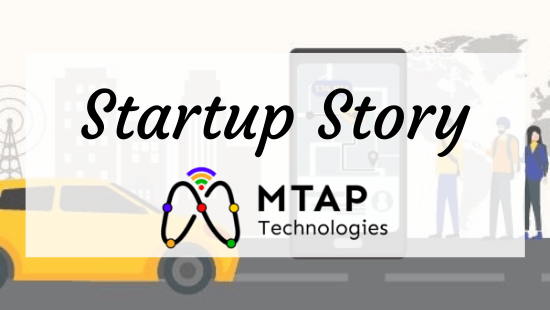 MTAP Technologies Founder
Founded by Srinivas Chitturi and Satvir Singh Kohli, MTAP Technologies is a Bengaluru-based Software as a Service (SaaS) startup that uses technology to create customized location-based apps that manage different kinds of fleet operations.
Srinivas Chitturi, an IIT Madras alumnus, has worked with several leading multinational companies, including General Electric, Siemens, and Mentor Graphics UK.
Before starting MTAP Technologies, Srinivas worked with iOPEX Technologies as the Director of Research and Development.
Satvir Singh Kohli has 13 years of experience in business development across various fields and has worked with companies such as American Express and ABC Consultants.
[Read:
Neobanking Startup Walrus Is Redefining Banking For Young Indians And Making Them Money-Smart
]
How MTAP Technologies Started?
During his job at iOPEX Technologies, Srinivas helped various companies automate the monitoring of thousands of their servers remotely. This helped companies optimise their operational costs across various company functions. While working, Srinivas noticed the sheer volume of trips and the complexity of the transport operations.
Srinivas thought if he could optimise the operations, it would reduce the number of vehicles and trips required for both economic and ecological purposes.
While working on the idea, Srinivas met Satvir through common friends. They both started working on the idea and started MTAP Technologies to create automated fleet management products.
Talking about the digital platform, Srinivas says,
"We wanted to bring transparency into every step of the management process to obtain trust. We feel blessed that we can reduce the incidents of violence against women with our safety features and emergency protocols."
USP Of MTAP Technologies
Enabling fleet operators to compete with major ride-hailing companies in the rental space at a fraction of the cost, MTAP Technologies helps businesses track, manage, and automate transportation.
The platform enables registered fleet operators like buses and cars used by corporates and schools to accept requests for planned and real-time trips. It also autogenerates invoices instantly.
The Bengaluru-based startup taps the potential of the trio of GPS, internet, and cloud-based technology to create customized location-based apps that manage different kinds of fleet operations.
MTAP Technologies has developed multiple algorithms to suit the different needs of different organisations. The SaaS startup claims it can reduce transport costs by up to 30% with algorithmic optimisations.
The Saas startup has software that uses smartphones and a GPS tracker embedded into smartphones to connect with GPS satellites to extract real-time data about the geographical location and all related events.
Products Offered By MTAP Technologies
MTAP Technologies offers automated fleet management products like Safebus, a school bus tracking and child safety platform; Safetrax, a flagship product of MTAP that helps automate employee commute; Autologix, a rental taxi booking app, to manage ad-hoc trip requests; and Auto routes, an API that optimises routes for different types of delivery-based businesses.
Present Situation Of MTAP Technologies
Started with just three clients in 2014, the SaaS startup now serves over 120 clients across six countries.
Presently, MTAP's business model is based on billing per user (employees/student) per month and per vehicle per month. Also, The SaaS startup had raised $1.5 million from IOPEX Technologies in 2015.
On the revenue side, the startup claims that its revenue has crossed more than $1.5 million for FY 2021.
The SaaS startup is also working with some of the largest EV fleet operators in the world to help them leverage technology, making it more adoptable.
Future Plans Of MTAP Technologies
As per Srinivas, the startup aims for 10x growth in the next three years by adding new products and regions.
Also, in the next 18 months, MTAP is looking for clients in the Middle East, China, Qatar, New Zealand, Malaysia, Singapore, Vietnam, and other countries. The SaaS startup is also venturing into new avenues of transport optimisation by riding on its success in India.
Want to publish your startup's story? Contact us.