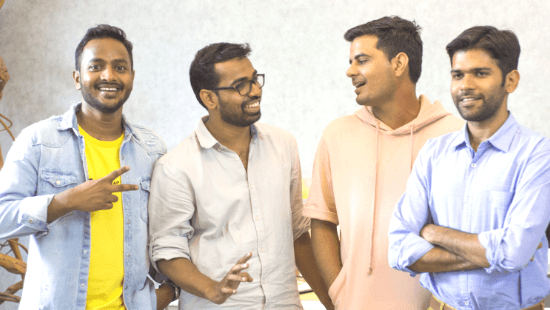 Startup Story: This Is How KhataBook Became Digital India's Digital Khata
Running a business is not easy. And in India, where its common to buy now and pay later, running a business and keeping the financials right makes business even tougher.
Today's startup story is about such an Indian startup that started after having a deep understanding of the problems faced by Indian merchants and came up with a solution that is helping Indian merchants in managing their business & personal ledgers.
Today's startup story is of Khahtabook – Digital India's Digital Khata.
KhataBook Founders And Funding
Founded by Ashish Sonone, Dhanesh Kumar, Vaibhav Kalpe (not serving now), Jaideep Poonia, and Ravish Naresh in 2018, KhataBook helps small business owners to manage their business and personal credits.
Till now, KhataBook has received total funding of $173 Million.
This digital ledger app automatically sends a payment reminder to its customers, facilitating customers to keep track of all their transactions and payments.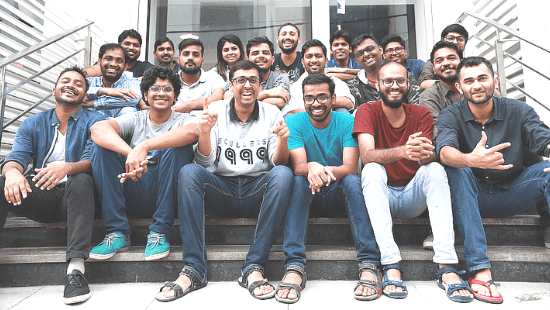 How Khatabook Started?
The story goes back to 2016 when Ravish Naresh, along with his team of college friends, started a digital spend manager app, Kyte.ai. The app helped users understand their expense patterns using their SMS alerts.
Kyte had initial good traction, but it did not reach the expected growth scale. Also, the team realized all their users were based out of metropolitan cities.
On researching, they found that first-time online users did not deal with digital transactions and they still rely on traditional khata or ledger books.
As per Ravish, they wanted to build something that people want and then try to build a business around it.
That is when the idea for KhataBook developed, and they started work on a simple cash management app and named it KhataBook.
USP Of KhataBook
KhataBook helps you in managing your business & personal ledgers on your phone.
The app has a free 'Payment Reminders' feature. With this feature, an automatic SMS is sent to your customers every time a transaction is recorded.
This digital ledger app is safe and secure to use. KhataBook lets you keep all details of credit-debit for any number of customers across multiple businesses ready and handy on your phone. In short, this app lets merchants do stress-free business.
Present Situation Of KhataBook
KhataBook is, presently, being used by 1 crore+ businesses and has 5.5 Million active users per month. And so far, this digital ledger app has recorded Rs 5 Lakh crore+ transactions.
KhataBook is now being used in more than 10,000+ cities and towns. The majority of users of this app includes Kirana shop owners, merchants, recharge shop owners, etc.
KhataBook is a multilingual app and is available in 10+ languages like Hindi, Punjabi, Kannada, Tamil, and even Hinglish.
Future Plans of KhataBook
Khatabook is looking to launch other products for MSMEs in the coming months. The company is also looking to work with the government and other financial institutions to strengthen its market position.
Read: This AgriTech Startup Is Using Artificial Intelligence To Help Farmers