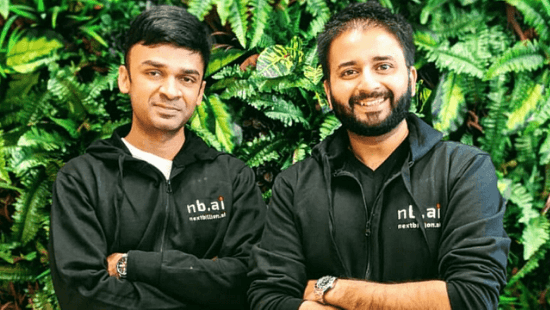 SaaS Startup NextBillion.ai Raises $6.25M In Series A Funding Round From M12
AI spatial data SaaS startup NextBillion.ai has raised an additional $6.25 million as a part of its extended Series A funding round from M12, the venture fund arm of Microsoft.
As per the startup, the raised funds will help provide the SaaS startup greater access to global markets.
Started by Ajay Bulusu, Gaurav Bubna, and Shaolin Zheng in February 2020, NextBillion.ai provide enterprises with location tools and API's that help them adopt an AI-first approach while solving all their map-related business issues.
Speaking on the development, Ajay Bulusu, NextBillion.ai Co-founder, said,
"In the M12 team, we have found a long-term champion that is helping us scale and expand to North America and other global markets."
He added,
"The access provided by M12 will assist us in building a decentralized, tailored, and cost-effective mapping platform that delivers the highest level of performance and quality for even our most demanding enterprise customers."
The startup powers complex mapping applications within last-mile delivery, telematics, food delivery, ride-hail. NextBillion.ai offers tailored spatial solutions and tools for a wide range of use cases. As per the startup, its solution is customizable to be hyper-local and pinpoint accurate for difficult to solve enterprise use cases.
The SaaS startup stated that, at present, it has close to 15 customers across 20 countries and has helped enterprises map over 2.5 million miles of roads.
Need legal assistance for your startup? Just contact us.
Follow us and connect with us on Instagram, Facebook, Twitter and LinkedIn.