Report: Plastic, E-waste, And Battery Recycling To Be A $20 Bn Market
According to a report titled "Circular Economy: Recycling Waste To Wealth" by Avendus Capital, the market for plastics, e-waste, and battery recycling is expected to reach a combined value of approximately $20 billion by 2030.
The report highlights the concept of a "circular economy," which aims to create a regenerative system by eliminating the notion of "end-of-life" for materials and reshaping consumption and manufacturing processes.
Avendus Capital | Circular Economy: Recycling Waste To Wealth
The Circular Economy approach emphasizes sustainability and has gained momentum due to increased focus on environmental concerns and regulatory measures.
Koushik Bhattacharyya, Managing Director and Head of Industrials Investment Banking, Avendus Capital, said,
"We believe that the recycling sector is at an inflection point owing to the rising focus on sustainability and the regulatory push. Businesses are realizing that being sustainable is the right thing to do, and it also improves their perceived value among all stakeholders, with customers increasingly choosing brands based on their sustainability credentials and investors doubling down on their ESG mandates."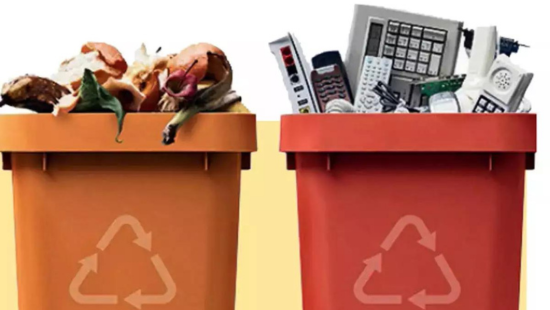 E-waste Market In India
The report highlighted that the entire amount of e-waste generated globally is predicted to be 59 million MT in 2022, with just around 18 per cent recycled.
As per the report, it is predicted that India created 5.8 million MT of e-waste in FY23, with the organized sector processing 15 per cent of it. Calculating the total amount of e-waste generated is challenging, as many electronics and appliances are reconditioned and resold before being thrown as waste,
The e-waste recycling business is expected to expand by 23 per cent to USD 7.5 billion by 2030, highlighted the report.
Battery Recycling Market
In terms of battery recycling, the market is expected to witness significant growth, reaching around $2 billion by 2030. Batteries play a crucial role in electric vehicles (EVs) and account for a substantial portion of their cost, approximately 30-50 per cent of the cost of an EV.
Ashish Ahuja, Vice President, Industrials Investment Banking, Avendus Capital, said,
"India's plastic waste recycling industry is expected to grow at a CAGR of 24 per cent and reach USD 10.2 billion by FY30. This will be driven by the rising use of recyclable plastics, exponential demand in e-commerce and quick commerce packaging and use in light-weighting of products."
Plastic Recycling Market
Regarding plastic recycling in India, the report highlighted that the country generates an estimated 13 million metric tons of plastic waste, 60 per cent of which is recycled.
The remaining plastic waste is either disposed of in landfills or incinerated. In FY23, the Indian plastic waste recycling industry was valued at $2.3 billion and is expected to grow at a CAGR of 24% to reach $10.2 billion by FY30.
Overall, the Avendus Capital report highlights the immense potential and market opportunities in the recycling sectors of plastics, e-waste, and battery recycling. With the increasing focus on sustainability and the adoption of circular economy principles, these industries are poised for substantial growth, aligning economic development with environmental conservation.
Follow us and connect with us on Instagram, Facebook, Twitter, and LinkedIn.
Note: If you are a budding entrepreneur and require assistance to register a Pvt Ltd Company, register a company, create financial projections, business development, LLP Registration, compliance filing, funding formalities, debt funding, CFO Services, or other startup related legal services, contact us.