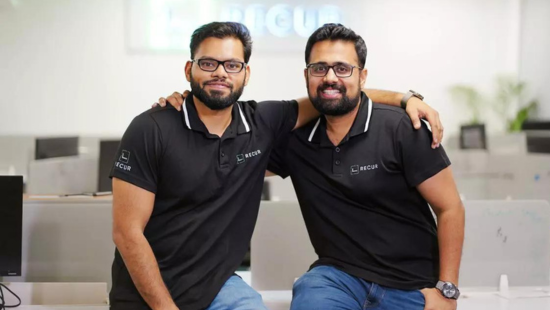 Recur Club Launches $10 Mn Regreen Fund To Back Green Startups
Revenue-based financing platform Recur Club has announced the launch of Regreen Fund, a sustainable finance program dedicated to investing in startups actively working towards a greener and more sustainable future.
With an initial commitment of $10 million, the revenue-based financing platform aims to support and empower environmentally conscious startups in India.
The newly launched fund will offer selected companies access to growth capital without equity dilution, enabling them to scale their operations, accelerate product development, and expand their market reach.
Recur Club | Revenue-based Financing Platform
Founded by Abhinav Sherwal and Eklavya Gupta in 2021, Recur Club is a revenue-based financing platform that enables founders to raise growth capital without diluting their equity. It provides startups with up to 50% of their annual revenue as hassle-free, transparent, and flexible capital.
Recur Club operates with its unique approach of assessing key metrics by integrating with its customers' accounting, billing, and subscription management systems. It collaborates with companies having predictable annual revenue from existing customers, amounting to at least $100,000.
Speaking about the fund, Eklavya Gupta, Co-founder and CEO of Recur Club, said,
"We believe in the power of startups and entrepreneurs to tackle the urgent environmental challenges we face globally. Through our fund, we aim to provide essential financial support and valuable resources to drive meaningful change in India's sustainability landscape."
The revenue-based financing platform has provided funding to startups operating in clean energy, waste management, water conservation, sustainable agriculture, the circular economy, and green transportation. Among the startups that Recur has supported are Battery Smart, WeVois, Prespl, and Clairco, all operating within sustainable development.
Recently, Battery Smart, a Delhi-based battery-swapping startup, raised $33 million (Rs 272 crore) in a pre-Series B funding round to expand its geographical presence and customer base by one lakh by 2025.
In line with worldwide efforts to fight climate change and pollution, the United Nations Environment Programme (UNEP) has joined forces with the Massive Earth Foundation (MEF) to introduce LowCarbon.Earth (LCE) 2023. This climate tech accelerator is dedicated to assisting startups that tackle these pressing environmental issues.
Initiatives like Recur Club's Regreen Fund and LCE 2023 play a vital role in driving positive transformation. They provide vital funding and resources to startups that are dedicated to developing innovative solutions for a more sustainable future.
Follow us and connect with us on Instagram, Facebook, Twitter, and LinkedIn.
Note: If you are a budding entrepreneur and require assistance to register a Pvt Ltd Company, register a company, create financial projections, business development, LLP Registration, compliance filing, funding formalities, debt funding, CFO Services, or other startup related legal services, contact us.