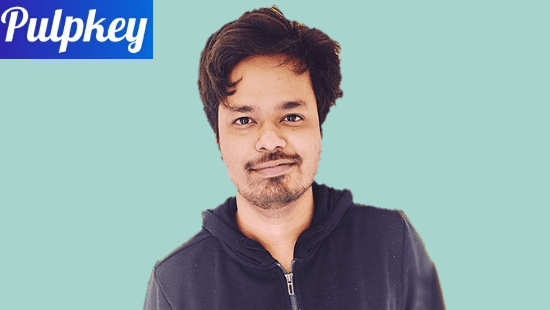 Started With Rs 2 Lakh Investment This Influencer Marketing Startup Is Now Serving Amazon, Hotstar, Kent, Zara
In this digital age, the medium of marketing has changed. And due to the rise of social media, Influencer Marketing has seen tremendous growth.
For those who don't know, Influencer Marketing involves using the influence of someone to sell the product.
Instead of marketing a product/ service directly to a large group of consumers, brands are now using the influence of various popular social media creators and selling their products through their influence.
Today's startup story is about such a startup where brands and social media influencers collaborate to make branded content on social media.
Today's story is about an Indian Influencer Marketing startup, Pulpkey.
Startup Story: Pulpkey | Indian Influencer Marketing Platform
Pulpkey Founder
Started with an investment of Rs 2 lakh, this influencer marketing startup was launched by Amit Mondal in 2017.
Pulpkey is a Bengaluru-based Influencer Marketing Platform where brands and social media influencers collaborate to make branded content on social media.
How Pulpkey Started?
After Amit finished his IT engineering course, he worked with multiple early-stage tech startups, which created an interest in business and technology.
Amit started Pulpkey as a side project while he was doing his 9-to-5 job.
Amit and his friend Souvik Maity (CTO of Pulpkey) reached out to hundreds of content creators and asked them to share their experiences of working with brands. And to gain experience and market knowledge, they started doing small projects.
Then after completing a big project, Amit quit his full-time job to incorporate Pulpkey officially in 2017.
USP Of Pulpkey
Pulpkey makes it easier for businesses to identify the right content creators for their brand. It also helps in monitoring each activity regarding the campaign, thus helps to measure the ROI.
Pulpkey uses its in-house made AI-based platform for every step of the campaign.
Pulpkey Provides its services under two models: full service and self-service.
Under the full-service model, the Pulpkey team works closely with the brand and takes care of everything related to the campaign, like content creation and delivery strategy, KPI monitoring, influencer management, reporting, etc.
In the self-service model, Pulpkey's AI-based influencer and content search engine self-service software help brands to find suitable influencers for their campaign.
Using Pulpkey platform, companies can find right influencers using 20+ filters, including keywords, locations, and categories, from a curated list of 10,000+ Indian profiles.
Present Situation of Pulpkey
Pulpkey has served over 100 brand partners and executed more than 500+ campaigns. Some of these brands include CureFit, Amazon, Kent, Kingfisher, Zara, and Oppo
Future Plans of Pulpkey
Pulpkey has worked with more than 15+ markets, and it has diverse brand partners and influencers.
Claiming to be profitable, Pulpkey wants to increase its brand partner base and technology offerings across India and in international markets.
Read: This Hyderabad Based Startup Is Becoming World's Most Popular Push Notification Platform
Follow us and connect with us on Instagram, Facebook, and Linkedin.