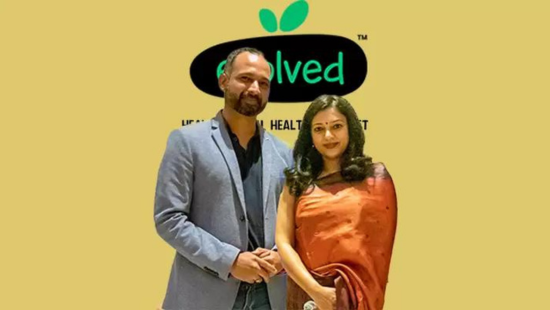 Plant-based Protein Firm Evolved Foods Raises Rs 7.30 Cr In Funding
Evolved Foods, a plant-based protein firm, has raised Rs 7.30 crore (around $0.9 million) as part of its seed funding round co-led by Rainmatter Health and Kamala Capital.
Anvitha Prashanth (Anyaa Ventures) and Aprameya Radhakrishna (founder of Koo), Rachel Goenka and Karan Khetarpal (Goenka Ventures Family Office), among others, also participated in the funding round.
As per the startup, the freshly raised funds will be used to ramp up growth and help the company capitalize on the strong order pipeline from the domestic and export markets.
Evolved Foods | Plant-based Protein
Founded by Roma Roy Choudhury, along with co-founder Pradeep Rao, Evolved Foods is a new-age plant-based food firm that aims to serve delicious, healthier and sustainable alternatives to meat and paneer.
The Plant-based protein firm is on a mission to provide tastier and healthier 100% plant-based proteins which are a great alternative to traditional animal-derived protein products.
Speaking about the development, Roma Roy Choudhury, Founder of Evolved Foods, said,
"Our flagship product is the result of three years of R&D and countless consumer trials. With the infusion of funds, we will be able to build efficiencies across production and supply chain operations and accelerate towards our next milestones."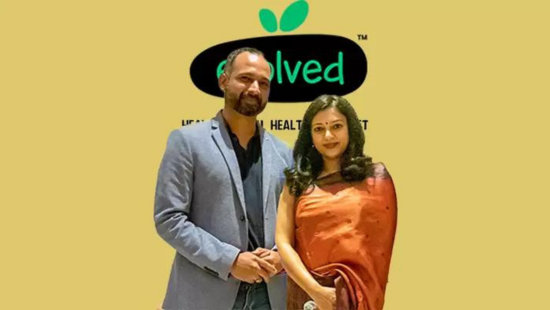 The startup addresses India's protein deficiency challenge and the world's demand for sustainable plant-based meat. It uses ingredients such as coconut, soy, and rice protein to make its signature offering – Evolved Plant Meat. Since its launch in Q1 2022, Evolved Foods claims to have expanded its presence to six cities and recently made its foray into the heat-and-serve food segment.
Currently, over 50 dish creations, curated by some of the top chefs of the country, are available through its food service partners across six cities in India. Evolved Foods is also in the process of launching its products in the Middle East and Europe.
Its offerings are available to order from popular restaurants, QSRs, delivery kitchens and hotels such as Curefoods (Eatfit, HRX by Eatfit, Olio Pizza, Nomad Pizza), GOPIZZA, Shangri-La, Go Native, Royal Orchid, Toscano, Trippy Goat etc., across Delhi, Bangalore, Mumbai, and other locations.
Commenting on the development, Dilip Kumar from Rainmatter Health said,
"Most Indians don't get enough protein in their diets, and this is a problem. Common sources of protein, like meats, also have a high carbon footprint. The approach that Evolved Foods is taking to tackle this with their innovative, protein-rich plant-based foods while being mindful of the carbon footprint really resonated with us. And we're excited to join them in this journey."
Follow us and connect with us on Instagram, Facebook, Twitter, and LinkedIn.
Note: If you are a budding entrepreneur and require assistance to register a Pvt Ltd Company, register a company, create financial projections, business development, LLP Registration, compliance filing, funding formalities, debt funding, CFO Services, or other startup related legal services, contact us.