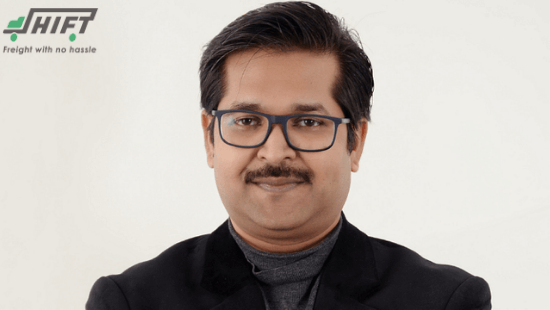 Noida-Based On-Demand Packers And Movers Startup Shift Freight Is Making Relocation Easy
India has the 3rd largest startup ecosystem in the world, offering numerous opportunities to entrepreneurs.
These startups are not only offering new services but are making a shift in the way businesses used to offer services.
Today's startup story is about an Indian startup offering its services in the movers and packers space.
Though the movers and packers industry in India sees around 35,000-40,000 movements every day, it still is a very unorganised sector for the business-to-consumer (B2C) segment.
Rectifying the inconsistencies in this unorganised sector, Indian entrepreneur Avinash Raghav started Shift Freight, an online platform for packers and movers that connects the largest network of well-trained & verified professionals to provide on-demand shifting services.
Startup Story: Shift Freight | On-Demand Packers And Movers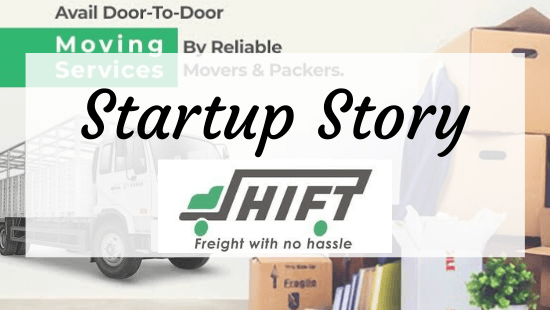 Shift Freight Founder
Founded by Avinash Raghav in 2020, Shift Freight is an online marketplace that connects the largest network of well-trained & verified professionals to provide on-demand shifting services.
It is an all-in-one platform to book & hire professional movers and packers, tow trucks for roadside assistance, and various exclusive on-demand services on the go.
How Shift Freight Started?
The idea of Shift Freight brewed in the mind of Avinash the time he received awful service from a movers and packers company. An unhappy customer himself, Avinash felt there was much to be done.
Avinash says,
"There is a huge gap between what the consumers are expecting and what they are getting. If we can fill this gap, the response would be phenomenal."
So, to provide people with a better packers and movers platform, where they can experience the fastest & easiest way to hire verified, skilled, & trusted experts, Avinash started Shift Freight.
USP Of Shift Freight
The online platform for packers and movers lets you find & book the nearest packers & movers, movers/vehicles, and roadside assistance service providers.
Making the entire process of packing and moving goods as smooth as possible, Shift Freight has a team of around 40 people dedicated to technology development.
Following a customer-centric approach, Shift Freight assigns a dedicated coordinator, in the beginning, to monitor the entire process – from the time of the packaging till it reaches the destination.
The startup has ruled out firm conditions that every on-boarded vendors have to follow. Failing to meet these standards will mean a direct loss in business.
Talking about vendors and revenue generation, Avinash says vendors are his partners, and the startup generates revenue through the service charges provided to the customers.
Avinash also says many of the packers and movers are keen to work with Shift Freight as it assures steady business volume. Additionally, there are also other incentives that Shift Freight provides to vendors.
These incentives include soft loans, cashback on the achievement of certain performance benchmarks, and this includes providing uniform clothing.
Avinash adds,
"Vendors have to just focus on delivery, and we take care of all their other requirements like filling up invoices, customer bills, etc.."
Present Situation Of Shift Freight
Focused on the B2C segment, the startup currently generates a revenue of Rs 2 crore per month.
Shift Freight is witnessing tremendous response, and since June last year, the startup has been growing at 60-70% month-on-month. Providing both inter-city and intra-city services, Shift Freight is now operational in Delhi-NCR, Bengaluru, Chennai, Hyderabad, Mumbai, Pune, and Kolkata
Future Plans Of Shift Freight
The startup has aggressive growth plans and aims to touch Rs 4-5 crore monthly very soon.
Shift Freight aims to expand to more than 40 cities by the end of the current financial year and plans to get into the US market.
Want to publish your startup's story? Contact us.