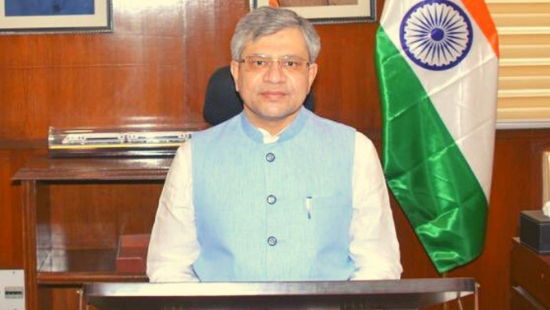 MeitY Launches SAMRIDH Programme To Fund 300 Early-stage Startups
The Ministry of Electronics and Information Technology (MeitY) has launched the Startup Accelerator for Product Innovation, Development & Growth (SAMRIDH) programme to support the Indian startup ecosystem.
Under this programme, MeitY will support 300 startups and provide mentorship, seed funding, and market access to create 100 unicorns out of the selected startups.
Speaking on the development, Ashwini Vaishnaw, Union IT and Electronics Minister, said,
"Government will support startups and entrepreneurs in the most challenging phase, which is the initial risk phase, and also stated to serve 1.3 billion people India will scale up the network of incubators and accelerators to phenomenal levels."
Key Points: SAMRIDH Programme
For the SAMRIDH programme, the government has invited existing startup accelerators for partnership. The accelerators that have been in the incubation business for at least three years and supported more than 50 startups, with at least 10 having a non-public business, will be able to apply for the scheme.
Additionally, the accelerators must also have operations in India and the necessary space and infrastructure to be eligible for the programme.
Ashwini Vaishnaw added that the SAMRIDH programme will not only provide funding support to the selected startups but will also help in bringing skill sets together, thus helping them become successful.
Under the SAMRIDH programme, the selected startups will get an investment of up to Rs 40 lakh, based on their current valuation and stage through selected accelerators. The programme will also facilitate equal matching investment by the accelerator or investor.
Furthermore, the programme will focus on accelerating the selected 300 startups by providing customer connect, investor connect, and international exposure in the coming three years.
Recently, the government announced that it is committed to scaling up the network of incubators and accelerators massively over the next three years, providing support to entrepreneurs.
Need legal assistance for your startup? Just contact us.
Follow us and connect with us on Instagram, Facebook, Twitter and LinkedIn.