Leveraging Technology, Bhopal-Based Startup 'PhysiQure' Is Disrupting The Physiotherapy Sector
Because of unhealthy eating habits and increasing incidents of lifestyle diseases, people are spending huge amount of money on health.
And this has led the Indian Healthcare Industry to become one of India's largest sectors, both in terms of revenue generation and employment.
But India being a land of more than 1.30 billion+ people, majorly focusses on emergency care and neglects other aspects of healthcare, including physiotherapy.
Today's startup story is about a Bhopal-based Physiotherapy startup that is using technology to disrupt the physiotherapy sector.
And to give perspective and show how big the physiotherapy services market is, have a look at this statistic.
Growing at a CAGR of 5.34%, the global physiotherapy services market is expected to grow to $165.73 billion by 2023.
Startup Story: PhysiQure | Result Oriented Physiotherapy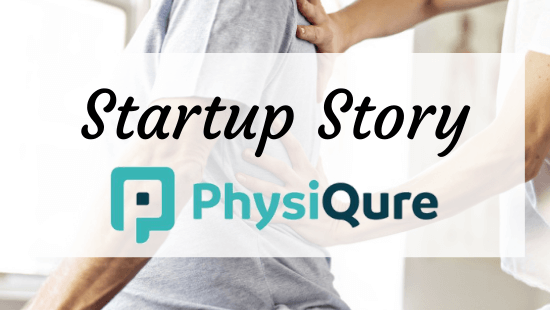 PhysiQure Founder
Started by Anubha Singhai in January 2020, in collaboration with IOTA Informatics, PhysiQure is a healthtech startup that is leveraging technology to make quality physiotherapy accessible to all.
Anubha is a post-graduate in cardio-pulmonary physiotherapy and has over 14 years of experience in the field.
How PhysiQure Started?
Having 14 years of experience in the field, physiotherapist Anubha Singhai realised that India majorly focusses on emergency care.
And because of this, other aspects of healthcare, including physiotherapy, don't get the attention they need.
So, to provide patients with the required quality care, Anubha Singhai started PhysiQure.
USP Of PhysiQure
Operating on a hybrid model, including teleconsultations and offline clinics, PhysiQure helps patients suffering from conditions like- paralysis, knee troubles, spine health, sports-related issues, post-surgery problems, and cancer rehabilitation among others.
As per the founder, PhysiQure is a fusion of technology and physiotherapy to create awareness, offer reach and quality care, and ensure retention of patients.
PhysiQure also provides solutions for patients with chronic illness, that find it difficult to continue with prolonged physiotherapy treatments.
For patients like that, the startup designs solutions that include family and community members. The startup helps by training the patient's family members so they can do daily exercises at home.
Present Situation Of PhysiQure
Currently working with a team of 18 therapists, PhysiQure presently has four operational centres in Bhopal.
And soon, four more centres are to be launched in Itarsi, Betul, Khurai, and Mandideep in Madhya Pradesh by January 2021.
The healthtech startup has also raised seed funding of Rs 1 crore, which the startup will deploy to expand its geographical presence and establish ten more clinics.
Future Plans Of PhysiQure
Aiming to make physiotherapy accessible to all, the healthtech startup plans to collaborate with other physiotherapy clinics and doctors, and operate on a revenue-sharing model.
Talking about plans, Anubha says,
"PhysiQure is targeting Tier-II cities as there is a gap when it comes to quality physiotherapy, and we aim to make it accessible to all."
Looking to incorporate artificial intelligence and IoT in physiotherapy practice and management, the Healthtech startup also plans to raise funds to establish 100 centres across India within two years.
Read: How Ahmedabad-Based Fintech Startup 'Lendingkart' Is Helping SMEs Secure Business Loans Easily