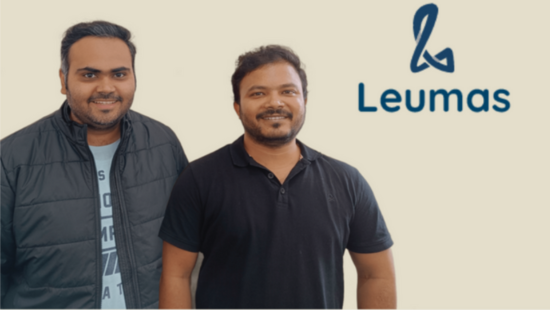 Leumas Raises Rs 7 Crore In Pre-Seed Funding Round
Leumas, a digital manufacturing solution for brands, has raised Rs 7 crore in a pre-seed funding round led by Capital 2B, Anicut Capital and Capital A.
As per the startup, the freshly raised funds will be used towards technology development, team building and GTM rollout to help brands move to digital manufacturing for enhanced business outcomes.
The startup will also allocate the raised funds towards building an 'A Team' to support the growth of the company in areas of GTM, technology, manufacturing, and Ops, as well as to expand its digital factory capacity that will be utilised by partner brands.
Leumas | Digital Manufacturing Solution For Brands
Founded by Nitesh Kumar and Subhajit Biswas, Leumas provides on-demand manufacturing capability with flexibility around volume, variety and scale through its digital factory technology for brands across the nutrition, cosmetics, and pharma space.
Digital factory technology is a cyber-physical platform of software-controlled robotic production lines that are modular, re-configurable and scalable, enabling unparalleled flexibility around batch size, product mix, and formats.
Speaking about the development, Nitesh Kumar, Co-founder and CEO of Leumas, said,
"Leumas is solving for volume, variety, and cost limitations of the legacy manufacturing systems through our innovative Digital Factory Solution. With the fast-changing channel mix and emergence of D2C models, brands need the ability to produce flexibly while remaining inventory light. We are helping them with on-demand manufacturing tech to launch faster, scale nimbler and produce with unparalleled efficiency. Look forward to partnering with brands on their concept to scale up their journey."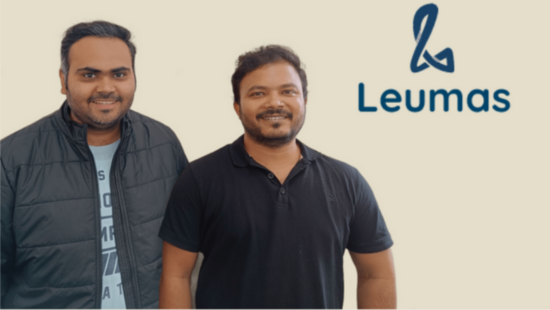 With this pre-seed funding, the startup intends to re-imagine the legacy factory system by leveraging advancements in emerging technologies like industrial robotics, IIoT and cyber-physical systems.
It will also work towards the addition of process-line capabilities to its nano-factories and strengthen the Leumasware platform with a vision to be a new factory order for process industries.
Commenting on the development, Ankit Kedia, Partner, Capital A, said,
"Cultivating innovation through digitisation is not only a strategic imperative, it's the future of manufacturing. Our investment in Leumas reflects our belief in the power of cloud manufacturing to transform the way brands manufacture products, enabling them to optimize their supply chain and improve speed to market with their unique nano production approach. We are excited to partner with Nitesh and Subhajit and look forward to creating the next big shift in manufacturing tech."
Follow us and connect with us on Instagram, Facebook, Twitter, and LinkedIn.
Note: If you are a budding entrepreneur and require assistance to register a Pvt Ltd Company, register a company, create financial projections, business development, LLP Registration, compliance filing, funding formalities, debt funding, CFO Services, or other startup related legal services, contact us.