Lending Startup Indifi Is Helping Small Business Grow By Offering Loans
With a significant contribution to the GDP, the MSME sector in India is growing fast.
Their contribution cannot be neglected as MSMEs contribute 6.11% to the manufacturing GDP, 24.63% to the GDP from service activities and 33.4% to India's manufacturing output, says Confederation of Indian Industry.
Despite so much contribution to the GDP, the sector is the most underserved and underrepresented.
Today's startup story is about a Gurugram-based lending startup that helps small businesses grow by offering loans.
Startup Story: Indifi | Helping Small Businesses Grow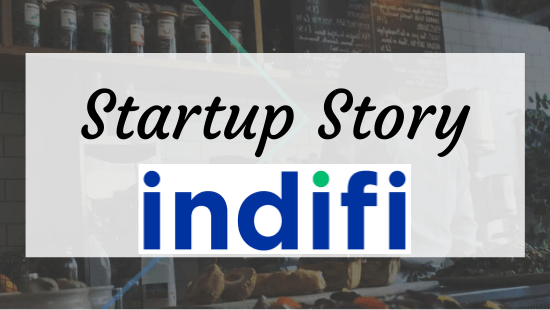 Indifi Founder
Founded by Siddharth Mahanot and Alok Mittal in 2015, Indifi is a Gurugram-based online lending platform enabling credit for small businesses.
The lending startup gathers and analyses data of businesses from various sources and draws insights to judge their creditworthiness.
Apart from starting Indifi, Alok was the founding board member of Indian Angel Network (IAN) and co-founded JobsAhead, which was acquired by Monster.com.
How Indifi Started?
It was clear in the mind of Alok that the SME and MSME segment was underserved.
And upon researching, Alok found that close to 85% of SMEs and MSMEs weren't getting formal credit of any form. Further analysis of the sector revealed $397 billion of unfulfilled credit requirement in the segment.
Alok says,
"There was a significant focus on consumer lending but not SME lending. My involvement with internet businesses in India as part of my investment role revealed that every large online platform had deep interactions with small businesses on the supply side. Be it Ola or Uber working with drivers or Flipkart or Amazon working with merchants, the supply side is made of millions of small businesses." 
As Alok didn't come from a lending background, he joined hands with Siddharth, who had a background in small businesses and was aware of the problems the segment faces.
So, in 2015, Alok and Siddharth started Indifi to help small businesses grow by offering loans.
[Read:
How Fintech Startup Bueno Finance Is Improving the Financial Health Of Blue-Collar Workers In India
]
USP Of Indifi
Indifi helps business in the travel, hospitality, retail, eCommerce or trading segment to get loan easily, quickly and without collaterals.
The Gurugram-based startup takes the relevant applications to multiple lenders, increasing the chances to secure a loan and creates a choice for lenders to pick the ones they wish to back.
The lending startup integrates with public data sources like bank statements, bureaus, tax returns, India Stack etc. They also have integrations with 30 spoke integrations with different multicast platforms. Customers and merchants can apply to them, and their data can be shared through those interfaces. All accounting happens through these interfaces.
Present Situation Of Indifi
Since its inception, Indifi has disbursed 30,000+ loans across 12+ industries, actively leveraging its extensive network of 20+ lenders, including its in-house NFBC Riviera, and 80+ partners.
The lending startup claims that it has disbursed close to Rs 1,500 crore in loans.
Alok says,
"We are the only ones who have taken an industry-specific approach to business. Most of our peers have taken a relatively horizontal approach. This is not to suggest that they will not do well; this is only to suggest that within the verticals that we are operating in. We believe that we have solved better for the underwriting and origination challenges."
Indifi recently raised $5 million in debt financing from IndusInd Bank Ltd, with a guarantee from US International Development Finance Corporation (DFC).
Future Plans Of Indifi
Indifi aims to expand into the newer verticals soon and is looking at onward lending to small businesses to accelerate post-COVID economic recovery.
The Gurugram-based lending startup recently forayed into the pharma segment. Indifi will also be extending its credit line solution to retailers, especially pharma distributors and local chemists, to help them manage their working capital needs and cash flows. 
Want to publish your startup's story? Contact us.