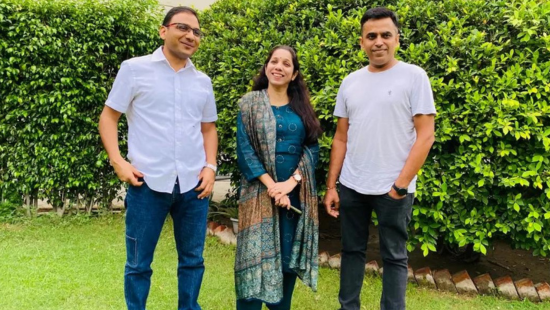 Learning Platform IxamBee Raises Rs 5 Cr In Pre-Series A Funding
Online learning platform ixamBee has raised Rs 5 crore in a Pre-Series A round led by Inflection Point Ventures (IPV). The funding round also saw participation from SAN Angels, several angel investors, existing investors in Mumbai Angels, and Keyur Joshi (co-founder of MakeMyTrip).
As per the startup, the freshly raised funds will be used in marketing, content development, and technology.
ixamBee | Online Learning Platform
Founded by Chandraprakash Joshi, Arunima Sinha, and Sandeep Singh, ixamBee is an online learning platform creating enhanced learning for the preparation of competitive exams by using technology.
The startup enables students to prepare 50% faster for recruitment exams at SEBI, NABARD, RBI, public sector banks, insurance companies, SSC, and other PSUs, among others.
Speaking about the development, Chandraprakash Joshi, Co-Founder of ixamBee, said,
"IPV's due diligence is driven by a deep understanding of the sector. During the process of doing the unit cost analysis, we learned new insights about our business. We have also piloted a new business opportunity by leveraging the data of about 2 million registered students at ixamBee. The current environment is very favorable for the business growth of ixamBee. This funding is going to enable us to grow our reach fivefold and help small students get their dream jobs."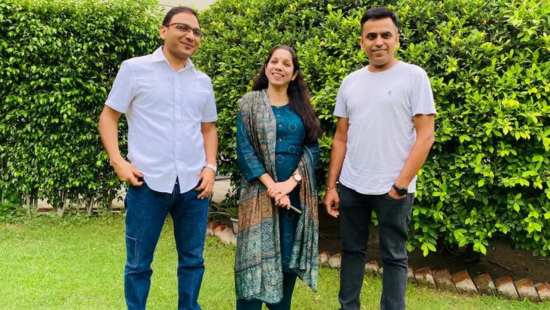 Its flagship product, ixamBee Learning Experience (iLX), is a combination of a comprehensive range of study materials, practice tests, and interactive learning tools.
The online learning platform aims to provide students with a personalized learning experience tailored to their specific needs and learning style by tracking their progress and providing real-time feedback using advanced algorithms and data analytics. As per the startup, ixamBee is the only platform to provide 100+ mock exams for free to its users.
In addition to its online platform, the startup offers classroom coaching and test series programs for students who prefer a more traditional learning approach. Available in select cities across India, these programs are conducted by experienced faculty members.
Commenting on the development, Vinay Bansal, Founder & CEO of Inflection Point Venture, said,
"The ed-tech market for higher education continues to grow and is one of the fastest-growing segments within ed-tech. ixamBee is addressing an ever-growing market opportunity as lakhs of aspirants appear for competitive exams every year. The preparation for such exams is nothing short of an unrelenting focus. ixamBee is helping millions of students have access to exam papers and notes to prepare for their careers. We are aligned with the purpose of their business and chose to invest in the company."
Follow us and connect with us on Instagram, Facebook, Twitter, and LinkedIn.
Note: If you are a budding entrepreneur and require assistance to register a Pvt Ltd Company, register a company, create financial projections, business development, LLP Registration, compliance filing, funding formalities, debt funding, CFO Services, or other startup related legal services, contact us.