GraffersID – One Source For Digital Solutions
Technology has changed the way businesses used to work for a long. Now, businesses that are leveraging technology are excelling and growing much faster than businesses that are technologically shy.
New-age startups are also using tech to increase their brand awareness, generate people's interest in their brand, and improve audience engagement to promote their product/service. Though businesses are adapting tech faster, a lot of them are unable to succeed.
Helping startups increase their success rate, tech startups GraffersID is developing user-centric products for them.
GraffersID | Founder And The Startup
Started by Sidharth Jain, GraffersID is an award-winning website and mobile app development startup that aims to increase the success rate of other startups by developing user-centric products for them.
GraffersID offers services for website development, mobile app development, UI/UX, SEO and support and maintenance services. As per the budget, startups can use these services for complete product development or can hire dedicated developers working under them.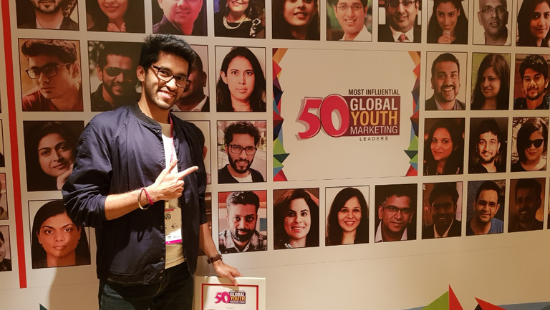 The Beginning
Sidharth, during his initial job days, provided tech consultancy free of cost to several startups and entrepreneurs. During one of these business talks, he came to know that the success rate of startups is very low, the reason being a lack of tech knowledge and technical support.
"During my tech consultancy days, I came to know that the success rate for startups was merely 10%. The primary reason was the lack of proper tech knowledge and technical support. There were pretty few companies that understood the dynamics of a startup. GraffersID was born at that moment," says Sidharth Jain in an exclusive conversation with The StartupLab.
GraffersID not only focuses on providing digital solutions but along with that, the startup aims to increase the success rate of the startups and help them grow 10x. As per the startup, 80% of its clients raised funding from YC, Techstars, Harvard, Google, Coca-Cola and helped them scale their team.
Growth And Future
Performing with a team of over 100 members, GraffersID has served 100+ clients, built 300+ applications, worked in 5 offices with 200+ tech experts.
The firm has received multiple awards for its services, including the Globee Business Excellence Awards – Startup of the Year 2021 (IT Services), Global Business Awards 2021 – Best IT Company for startups, and Top Web Developers India 2020 from Clutch.
Working to support the growth of the Indian Startup ecosystem, GraffersID now plans to become a successful incubator so that they can fund and uplift several startups financially, as well as with technological advancement.
For more stories of startups, click Startup Stories.
Follow us and connect with us on Instagram, Facebook, Twitter and LinkedIn.