Gardening-focused Hyperlocal Marketplace Urvann Raises Rs 3 Crore Seed Funding
Urvann, a gardening-focused hyperlocal marketplace, has raised Rs 3 crore in a seed funding round led by Inflection Point Ventures (IPV), an angel investment platform.
The gardening-focused hyperlocal marketplace, which is currently functioning in Delhi-NCR, plans to use the raised capital for the expansion of operations to more Indian metros and to support its next phase of growth.
Urvann | Gardening-focused Hyperlocal Marketplace
Founded by Sambhav Jain and Akanksha Gupta, Urvann is India's first hyperlocal gardening marketplace, creating a one-stop store for all gardening products and services. With its hyperlocal marketplace approach, Urvann is providing local plant nurseries with a platform to sell their products online and cater to their specific area.
Speaking about the development, Sambhav Jain, Co-Founder of Urvann, said,
"By 2025, we aspire to be present in all Indian cities and take our services to all plant lovers across India. We look forward to IPV support to help us strategically grow."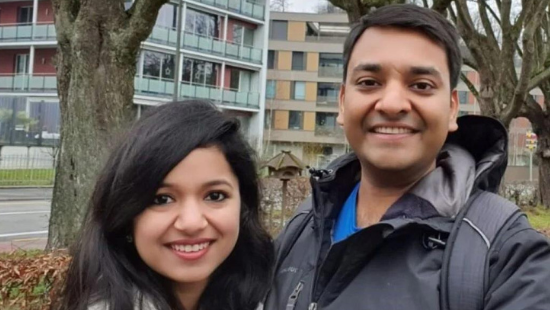 The startup is on a mission to make every urban home a vann (and hence Urvann) and aims to transform the gardening industry by solving its biggest problems- limited availability of gardening products online and the inability to deliver plants fresh and healthy due to long transits.
By utilizing its unique Content-Community-Commerce concept, Urvann has already catered to 15,000+ orders, delivered 100,000 plants in Delhi, and served more than 6,000 happy customers within a year of its inception.
Commenting on the development, Mitesh Shah, Co-Founder, Inflection Point Ventures, said,
"The gardening market is very fragmented, due to which consumers find it difficult and time-consuming to attend to their plants given their busy lives. Urvann offers people a platform for all the gardening requirements from seed to décor at the click of a button, enhancing the whole customer experience. This is a largely untapped market opportunity, especially in the urban pockets."
Urvann aims to expand its operations in major Indian cities, including Mumbai, Pune, Bangalore, and Chennai, by the end of this year. Additionally, the gardening-focused hyperlocal marketplace is planning a 10X increase in the monthly GMV by the year-end.
Note: If you are a budding entrepreneur and require assistance in new company registration or other startup related legal services, contact us.
Follow us and connect with us on Instagram, Facebook, Twitter, and LinkedIn.