Edtech Startup Expertrons Raises Undisclosed Funding From Kunal Shah And Anant Maheshwari
Expertrons, a Mumbai-based AI videobot edtech startup, has raised an undisclosed sum from industry veterans Kunal Shah (Founder of Cred) and Anant Maheshwari (President at Microsoft India). The funding round comes close on the heels of Expertrons raising $2.3 million in Pre-Series A funding from a host of marquee investors.
The startup plans to attract top professionals and build them as career influencers on the platform with this recently raised funding.
Edtech Startup Expertrons | AI Videobot Platform
Founded by IIT Bombay alumni Vivek Gupta and Jatin Solanki, Expertrons is an edtech startup that calls itself Netflix for Careers. The edtech startup offers the world's largest library of career videobots of experts who have shared their experience of landing a dream career like a job, internship or even a B-school.
Using the platform, aspirants can get connected to AI recommended experts and get hired through a referral.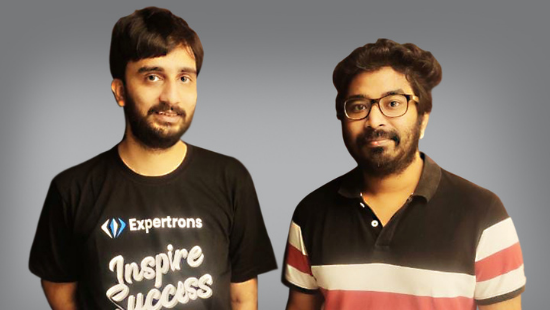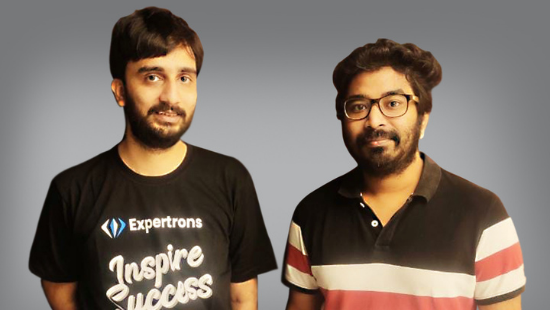 Speaking on the development, Founders of Expertrons said,
"We are excited to welcome industry stalwarts like Kunal Shah and Anant Maheshwari on our side. A key area of focus right now for us would be to tap into the job-seeking market of professionals looking to land their dream job opportunities or seeking a career change, and Expertrons aims to be the one-stop platform to empower them for the same."
Being associated with 30+ colleges in India, Expertrons bridges this last mile gap to help students and professionals make the right career decisions. The edtech startup has over 5000 experts on the platform sharing their videobot career experiences with thousands of professionals helping them accelerate their career opportunities across leading companies and institutions such as Google, Facebook, TCS, BCG, IIM ISB, HBS and many more.
With increasing smartphone users and a shift towards digital-learning models, the edtech industry in India is growing leaps and bound. As per a report by Transaction Advisory firm RBSA Advisors, the Indian edtech Industry is expected to reach $30 billion in size in the next ten years.
For more stories of startups, click Startup Stories.
Follow us and connect with us on Instagram, Facebook, Twitter and LinkedIn.