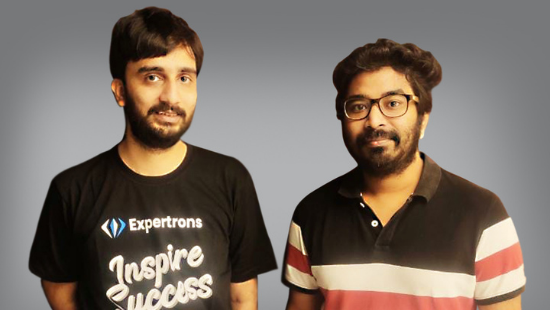 Mumbai-based Expertrons Raises $2.3M In Pre-Series A Funding
Expertrons, an AI Videobot platform for professionals, has raised $2.3 million in Pre-Series A funding from Venture Catalysts, Ah!Ventures, Yoga Capital, Auxano Capital, Venture Garage, Leads Angels, and Hyderabad Angels.
The funding round also saw participation from existing investors LetsVenture, IVS, Ivycap Ventures, and Nikhil Vora (MD, Sixth Sense), along with entrepreneurs, like Bre Pettis (Co-founder of MakerBot) and founder of Early Salary.
Expertrons stated that it would invest part of the funding in its patent-pending video bot technology and recommendation engine to help aspirants find the right experts suitable to land them a dream opportunity.
Started by Jatin Solanki and Vivek Gupta, Expertrons positions itself as Netflix for Careers and offers a platform of interactive videobots of domain-specific experts from top organizations who guide and prepare professionals for the interviews, internships or top B-schools in India. Aspirants can get connected to AI recommended experts and also get hired through a referral. 
The founders stated,
"Professionals don't want to click on 'connect' and wait or hope for someone to help them, or write an email and still wait for the right guidance. Neither do they want to read an anonymous career experience on Glassdoor, which may be from a different geography and not relevant to them. Video bots are the solution to the ever-growing digital dependence of the world and have applications in virtually every area of business. The demand is evident; we've been growing 50 percent m-o-m!"
Expertrons stated that it has over 5,000 experts sharing their video bot career experiences to land an opportunity with Google, Facebook, BCG, TCS, IIM, ISB, and many more.
Need legal assistance for your startup? Just contact us.
Follow us and connect with us on Instagram, Facebook, Twitter and LinkedIn.