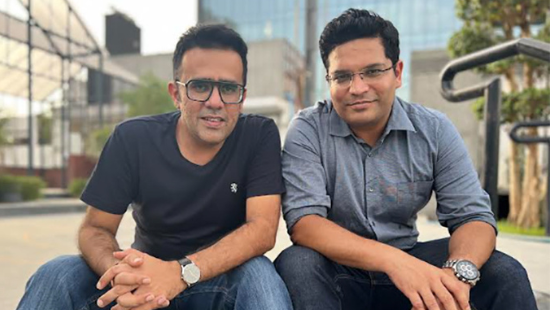 Edtech Platform Exprto Raises Rs 5 crore In A Seed Funding Round
Edtech startup Exprto has raised Rs 5 crore in a seed investment round led by GSF and Angel List USA. 
Agility Ventures, Lets Venture, Supermorpheus and angel investors, including Rishabh Karwa (Go Mechanic), Rahul Jaimini (Swiggy), Sanka Aravind (Rapido), Rajesh Yabaji (Blackbuck), Vikas Bagaria (Pee Safe), Deep Gupta, Sahil Mahaldar and Archana Priyadarshini, among others, also participated in the funding round.
The startup plans to use the raised funds to improve overall product service, accelerate growth and build new technologies.
Exprto | Mentorship Network For Students
Founded by Varun R and Rajan Chaudhary, Exprto claims to be the largest community of mentors & toppers in India and positions itself as an experience-sharing and mentorship network for students.
The edtech startup offers mentorship services that vary between 1 to 12 months in duration. At present, the platform offers one-on-one as well as cohort-based group mentorship sessions.
This student-driven mentorship platform is working with a vision to make actionable guidance and mentorship accessible to every student in the world.
Each service offered by the startup is personalised based on the stage of preparation that aspirants are at, using proprietary Artificial Intelligence/Machine Learning profile-matching tech.
Edtech India Growth
The Indian EdTech industry is valued at US$2.8 billion presently and is expected to reach US$10.4 billion by 2025, as per Statista estimates. Another report highlighted that Indian edtech startups collectively raised $2.2 Bn funding between 2014 to 2020.
Recently, Noida-based edtech platform PhysicsWallah (PW) raised $100 million in a Series A funding round from UK-based Westbridge and GSV Ventures, at a valuation of $1.1 billion. With this funding, PW joined India's six other edtech startups— BYJU'S, Unacademy, Emeritus, upGrad, Vedantu and LEAD — in the unicorn club.
In the past few months, several edtech startups, including Hyderabad-based math-focused platform Bhanzu, Kerala-based TutAR, platform for commerce and CA (Chartered Accountants) students Ednovate, and Bengaluru-based Newton School, raised funds.
Need legal assistance for your startup? Just contact us.
Follow us and connect with us on Instagram, Facebook, Twitter and LinkedIn.