Edtech Startup Ednovate Raises Series A Funding
Ednovate, a Mumbai-based edtech startup for commerce and CA (Chartered Accountants) students, has raised an undisclosed Series A funding from Dr Vinay Jain, Chairman of Witty Group of Institutions.
The funding round also saw participation from angel investors–Ajay Sarupria and Kaushik Mehta.
As per the startup, the freshly raised capital will be used to expand business in India and across the globe. Ednovate is also looking to have a PAN-India presence in the next three to four years. 
Ednovate Official | Innovating Education
Founded by Dhawal Purohit, Sagar Vora, Ashish Shah, Karan Sheth, and Rahul Modi in 2021, Ednovate is an online learning platform for commerce and CA (Chartered Accountants) students.
The Mumbai-based edtech startup offers education through various modes, including classroom coaching, crash courses, recorded pen drive lectures, test series, and mentorship programmes.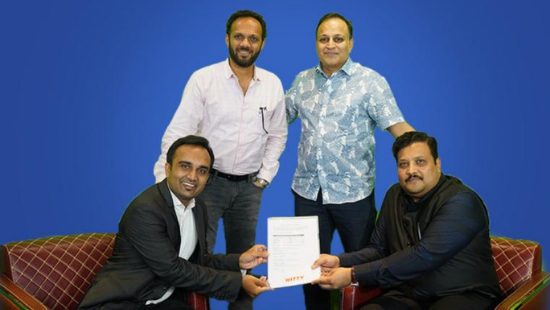 Speaking about the development, Ashish Shah, Co-founder and CEO of Ednovate, said,
"In a short span of 12 months, Ednovate has more than 2500+ students on board which truly speaks about the quality of our services and education to our students. I want to build a self-sustainable profit-making business for my investors. I am very excited to bring on board Dr. Vinay Jain, Ajay Sarupria and Kaushik Mehta and look forward for their guidance, mentorship and support."
The edtech startup soon plans to launch a few fresh courses, including company secretary (CS), chartered financial analyst (CFA) and other commerce courses. Presently Ednovate has four branches in Mumbai and an online presence in ten cities in India.
Growing Indian Edtech Segment
The Indian edtech startups collectively raised $2.2 Bn funding between 2014 to 2020, as per a report by Inc42. The Indian edtech industry is estimated to reach $10.4 Bn by 2025. 
Last month, several edtech startups, including Kerala-based TutAR and Bengaluru-based Newton School, raised funds.
Need legal assistance for your startup? Just contact us.
Follow us and connect with us on Instagram, Facebook, Twitter and LinkedIn.