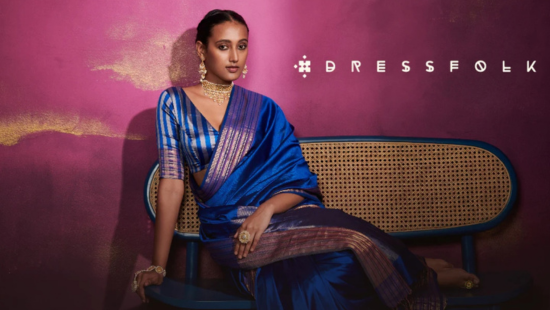 Dressfolk Clinches $396K in Seed Funding to Expand Distribution Channels
Dressfolk, an ethnic clothing brand, has raised $396,420 (Rs 3.3 crore) in a seed funding round led by early-stage investor All In Capital.
As per the startup, the freshly raised funds will be used to improve its product portfolio, expand distribution channels, and expand its team and operations.
Several investors, including Sidhant Keshwani of Libas, FinFirst Advisors, Apurva Ramesh Damani from Damani Family Office, and Pranav Sanghvi of Petronas, also participated in the funding round.
Dressfolk | Ethnic Clothing Brand
Founded by Nitin Mehrotra in 2017, Dressfolk is an ethnic brand that claims to work with around 600 weavers and 120 artisans across 6 states. Catering to customers globally, Dressfolk aims to modernize traditional Indian weaves while empowering the local artisans' community.
Speaking about the development, Nitin Mehrotra, Founder & CEO, Dressfolk, said,
"At Dressfolk, we draw inspiration from the past but create for the future. We design and co-produce all our garments with our artisan community from scratch. We're delighted that investors saw the immense potential in our long-term vision of building the most compelling destination for luxurious and high-quality Indian looms."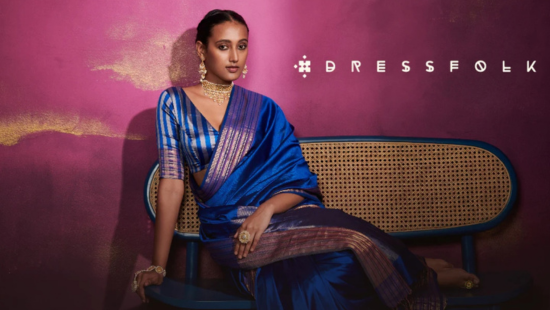 In addition to its website, customers can also get access to Dressfolk's products from offline multi-brand stores and online marketplaces.
Statement from the Investor
Commenting on the development, Aditya Singh, Co-Founder of All In Capital, while highlighting Dressfolk's proprietary designs and differentiated products, stated that the ethnic brand is bringing Indian handloom back into vogue.
Singh added,
"Sarees have become the biggest and one of the fastest growing apparel category, and we are confident that Nitin and his team at Dressfolk will have a meaningful impact in the ethnic wear segment."
Sidhant Keshwani, Founder at Libas and investor in Dressfolk, stated that India's direct-to-consumer (D2C) market is a growing market, with fashion and clothes players owning a larger share of the pie. Keshwani added that while the opportunity is big, the competition is also tough.
"We believe Dressfolk has all the right ingredients to become a true disruptor and challenger brand in the luxury handloom space," said Keshwani.
Follow us and connect with us on Instagram, Facebook, Twitter, and LinkedIn.
Note: If you are a budding entrepreneur and require assistance to register a Pvt Ltd Company, register a company, create financial projections, business development, LLP Registration, compliance filing, funding formalities, debt funding, CFO Services, or other startup related legal services, contact us.