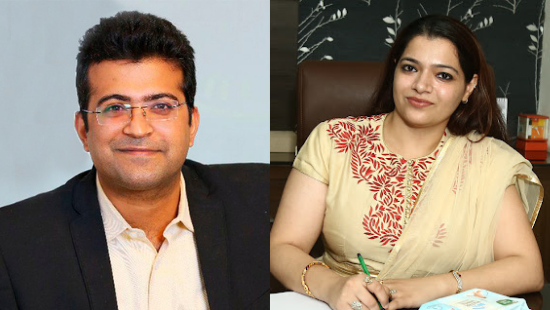 D2C Brand Mother Sparsh Raises Rs 20 Crore From ITC
Mother Sparsh, a baby and mother care D2C brand, is going to raise INR 20 Cr in Series A funding from FMCG-to-hospitality major ITC. The transaction is expected to complete in eight months, and post the funding round, ITC will acquire a 16% stake in the startup.
As per the D2C brand, the raised funds will be used towards the enhancement of its research and development (R&D) and digital capabilities, drive new product launches and expand the team.
Mother Sparsh | Innovative Products For The Good Health Of Babies & Millennial Moms
Founded by Himanshu Gandhi and Rishu Gandhi, Mother Sparsh is a holistic brand that crafts innovative products for the good health of babies & millennial moms with all things organic at its core.
Revolutionizing the baby care, skincare, and hair care market in India, Mother Sparsh products are crafted to bring Nature oriented solutions for all. 
Speaking of the sales, Rishu Gandhi, Co-founder of Mother Sparsh, said that currently, the company registers over 85% of its sales through online channels, while adding that the D2C brand diversified its product portfolio by over 25%.
As per Himanshu Gandhi, the startup expects to scale-up its revenues to INR 300 crore over the next three to five years. The turnover of the D2C brand in FY21 was INR 15.44 Cr.
Growing Baby Care Market And Products
Lately, there has been growth and strong traction in the mother and babycare segment, with startups making headway among the large corporates.
Growing at a CAGR of 16.9% between 2020 to 2027, the Indian baby care products market is expected to reach over $5 Bn by 2027, as reported by Data Bridge Market Research.
Currently, the segment is dominated by non-premium baby care products like diapers, soaps, creams, among others.
Need legal assistance for your startup? Just contact us.
Follow us and connect with us on Instagram, Facebook, Twitter and LinkedIn.