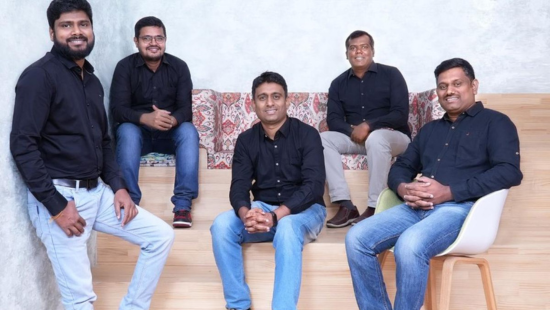 Chennai-based Lending Startup Cloudbankin Raises $400,000 Funding
Cloudbankin (formerly Habile Technologies), a Chennai-based SaaS startup, has raised $400,000 in a funding round from a host of investors, including Kube VC, Upekkha and angel investors Mohan Karuppiah (IppoPay), Ramanathan RV (Hyperface), and Mahendra Negi.
As per the startup, the freshly raised funds will be used to expand its product portfolio and address challenges faced by larger financial institutions.
Cloudbankin | Digitalising Financial Institutions
Founded by Mani Parthasarathy, Maieenah Rajah and Alex Anto Navis, Cloudbankin is an end-to-end digital lending platform that automates and manages the complete loan lifecycle from loan origination to disbursement, from management to closure for financial institutions.
Its key offerings include a low-code digital onboarding, a loan origination and management system, and a business rule engine.
Speaking about the development, Mani Parthasarathy, Co-founder and CEO of Cloudbankin, said,
"Current lending landscape for borrower onboarding is very heterogeneous and requires customisation for different workflows/API integrations, which forces to implement multiple product solutions for a Financial Institution, causing more complexity. With this funding, we will enhance our AI-based low-code platform to enable customisable workflow and pluggable integrations for different financial products such as Business loans, Loan Against Property, Housing Loans, Gold loans, Buy Now Pay Later and Personal loans and launch it in 3 weeks."
Cloudbankin provides seamless and scalable integration, automates the process and furnishes configurable workflow management.
The Chennai-based SaaS startup claims to have built a customer base of more than 50 financial institutions from multiple countries, with India being the primary market. It has achieved a 60% annual growth rate.
Cloudbankin also claims that financial institutions, utilizing its product, have achieved loan disbursements in under 10 minutes for unsecured loans.
Commenting on the development, Prasanna, Managing partner at Upekkha, said,
"At Upekkha, we're excited to invest in Cloudbankin, a pioneering Fintech SaaS startup. It's been impressive watching Cloudbankin revolutionize the lending space. As the India's Fintech revolution picks up pace, Cloudbankin will help many BFSI companies go fully digital. Today's customers are demanding, and companies which implement Cloudbankin will have a competitive advantage."
Lending Startups India
Indian startups have created best-in-class digital technology platforms for lending. Additionally, startups working in the segment have built strong relationships with ecosystem partners.
Recently, digital lending platform Indifi Technologies raised Rs 290 crore in its Series E funding round led by funds managed and advised by ICICI Venture. In April 2023, Niro, an embedded lending platform for consumer internet platforms, closed its Series A round of Rs 90 crore ($11 million) through a mix of equity ($8.5 million) and debt ($2.5 million) to expand its partner footprint, product offerings, and risk analytics capabilities and bolster its technology layer.
Follow us and connect with us on Instagram, Facebook, Twitter, and LinkedIn.
Note: If you are a budding entrepreneur and require assistance to register a Pvt Ltd Company, register a company, create financial projections, business development, LLP Registration, compliance filing, funding formalities, debt funding, CFO Services, or other startup related legal services, contact us.