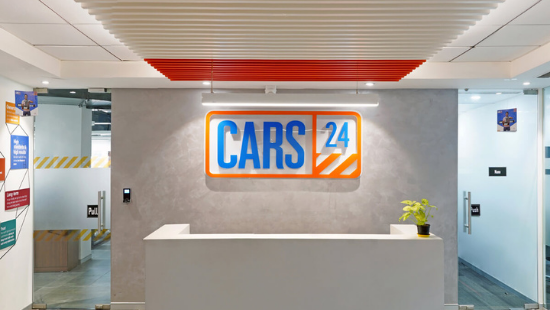 Cars24 Raises $259 Million In Funding At Around $1.75 Bn Valuation
Cars24, an online marketplace for used automobiles, has raised $258.6 million in its latest funding round from eight investors.
First reported by Entrackr, DST Asia, Alpha Wave Incubation and Tencent (via Zennis Capital BV) have put in $75 million each in this funding round. As per the company's regulatory filings in Singapore, Moore Strategic Partners has invested $22.7 million.
Existing investor Exor Seeds has invested $8.3 million, whereas HPS Investment Partners' chief executive officer Scott Kapnick and BloombergSen Investment Partners have invested $2.2 million and $472K, respectively, in the Gurugram-based startup.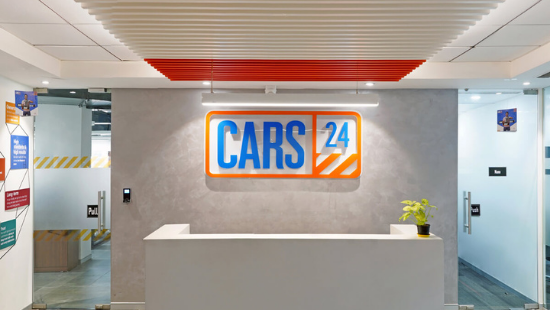 Cars24 | Buy Or Sell Your Car With Ease
Founded by Vikram Chopra, Mehul Agrawal, Gajendra Jangid and Ruchit Agarwal, Cars24 is a Gurugram-based eCommerce platform for pre-owned autos (cars and bikes).
The Gurugram-based startup provides the best experience for car buyers by offering a wide range of certified cars that are home delivered with a click of a button, meanwhile providing sellers with the best price for their vehicles in less than 1 hour.
In November 2020, Cars24 became the first startup from the used car space to enter the coveted unicorn club with a little over $1 billion valuation. As per Fintrackr by Entrackr, Cars24 had shrunk its losses by 125% to Rs 285 crore in FY20. Additionally, its operating revenue grew 82% to Rs 1,687 crore in FY20.
Rise Of Pre-owned Cars Market In India
The mobility industry in India has been witnessing a growing trend in the pre-owned cars segment. Backed by the affordability factor, the demand for pre-owned cars is growing in India, especially among the Millenials.
In a recent report by research firm Frost & Sullivan and commissioned by Volkswagen India, it was revealed that pre-owned car sales in India are currently 1.5 times more than new car sales. The report added that the gap is set to increase in the coming years as pre-owned car sales in India are projected to outnumber new car volumes by over 2:1 by FY2025.
According to a report by P&S Intelligence, the used car market in India is expected to reach USD 70.8 billion in 2030 from USD 18.3 billion in 2020.
For more stories of startups, click Startup Stories.
Follow us and connect with us on Instagram, Facebook, Twitter and LinkedIn.