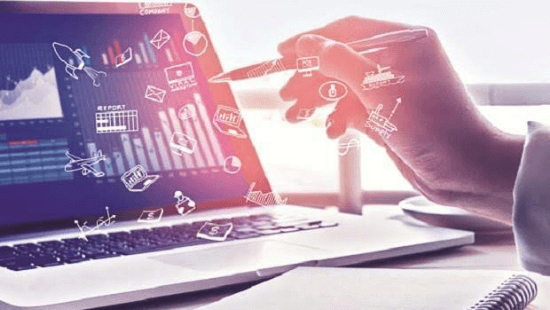 Bain & Co Report: Indian SaaS Startups To Capture 7-9% Global SaaS Market By 2022
Indian SaaS (software as a service) industry is on track to reach $18-20 billion in revenue and capture 7-9% share of the global SaaS market by 2022, as per a report by Bain & Co.
The report defines SaaS startups as those founded domestically by Indian founders (or founders of Indian origin) with the majority of their workforce in India, serving both domestic and global customers.
[Read:
How Indian SaaS Industry Is Turning Out To Be The Next Big Thing
]
Bain & Co report stated that the first generation founders, including Zoho's Vembu and Girish Mathrubootham (Freshworks), have played a pivotal role in this transformation of the SaaS industry.
Aditya Shukla, partner, Bain & Company and co-author of the report, said,
"Indian SaaS companies have distinct competitive advantages over their global peers. They have access to a wide pool of skilled talent base including 100K+ SaaS developers, significantly lower (75-85%) personnel costs compared to developed countries for similar talent in sales and development, and flexible models like around-the-clock service with a trained service workforce from our IT and BPO industries. In addition, there is now a wide acceptance of world-class products built and managed by Indian founders across the globe."
According to data from Tracxn, SaaS firms raised funding of around $2.10 billion between January and October 2020 compared to $1.70 billion in 2019.
Talking about Saas and cloud-based companies, Rajeev Suri, Managing Partner at Orios Venture Partners, said,
"Saas and cloud-based companies are big winners and here to stay. Because of digitization, what would have taken 4 -5 years has now been zapped into a four-month window."
Need legal assistance for your startup? Just contact us.
Follow us and connect with us on Instagram, Facebook, and LinkedIn.