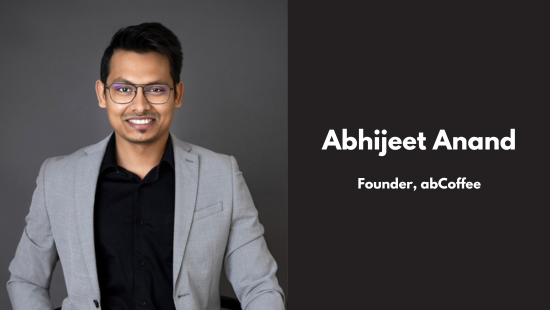 abCoffee Brews Up $2 Million Seed Round, Eyes PAN-India Expansion
Affordable specialty coffee chain brand abCoffee has made headlines by raising $2 million in a seed funding round led by Tanglin Venture Partners.
100X.VC, Panthera Peak, and OTP Venture Partners, along with several angel investors, also participated in the funding round.
As per the startup, the freshly raised funds will be used to enhance its tech stack and expand its product range.
Through the freshly raised funds, the specialty coffee chain brand also aims to make its affordable specialty coffee more accessible across India via its retail grab-and-go outlets.
abCoffee | Tech-based Affordable Specialty Coffee Chain Brand
Founded by Abhijeet Anand in 2022, abCoffee offers a wide variety of freshly brewed coffees at affordable prices. These coffee beans are sourced from the leading farms in Chikmagalur and roasted to perfection to suit the Indian palate.
As per the startup, its takeaway specialty coffee outlets located across Mumbai and Delhi brew 100% specialty coffee. The startup claims to operate in 12+ locations across Mumbai & Delhi.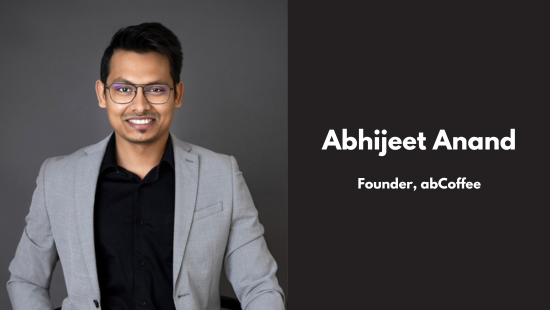 As per Abhijeet Anand, Founder and CEO of abCoffee, the investment will enable the coffee chain brand to accelerate its growth and bring its unique coffee experience to more neighborhoods across India.
Anand added,
"In the coming 8-12 months, we keep the same momentum of growth, ensuring people are at heart of everything and bring the abCoffee's specialty coffees to India's new neighborhoods."
Statement from The Investor
Commenting on the development, Nikhil Bhandarkar, Founder and MD at Panthera Peak Capital, highlighted that abCoffee has got the right balance of premium coffee at the right pricing.
Bhandarkar added,
"With its asset-light and capital lean approach abCoffee is uniquely positioned to build a pan India affordable coffee chain. The initial traction in Mumbai/Delhi across their numerous outlets has been phenomenal, and the next 8-12 months promise to be extremely exciting. We are delighted to back abCoffee"
Follow us and connect with us on Instagram, Facebook, Twitter, and LinkedIn.
Note: If you are a budding entrepreneur and require assistance to register a Pvt Ltd Company, register a company, create financial projections, business development, LLP Registration, compliance filing, funding formalities, debt funding, CFO Services, or other startup related legal services, contact us.