5C Network Acquires AI Healthtech Startup Krayen
5C Network, a Bengaluru-based online medical diagnostics platform backed by Tata 1MG, has acquired US-based artificial intelligence healthtech startup Krayen for an undisclosed sum.
With this deal, 5C Network aims to combine its expertise in digital diagnostics with Krayen. The Bengaluru-based startup aims to double its digital scanning services targeting a billion scans a year by 2025.
Krayen | Augmented Decision Support Engine
Founded by Bargava Subramanian and Kirthiraj Yuvaraj in 2020. Krayen focuses on healthcare applications and artificial intelligence models to detect various ailments in X-Rays and CT scans. Serving 15 clients globally, the artificial intelligence healthtech startup claims to have expertise in statistics, analytics, AI/ML, data engineering and platform engineering.
Bargava Subramanian, Co-founder and CEO of Krayen, stated that 5C Network is building the most critical digital resources in India today. Subramanian said,
"As a team, we have faced the challenge and impact of delayed, incorrect and inactionable diagnosis, and we believe that our deep expertise in AI, ML, deep learning, and data engineering is an essential piece of the puzzle when solving for better diagnostics. e resonate with 5C's vision and mission, and the team at Krayen is more motivated than ever to drive towards this goal."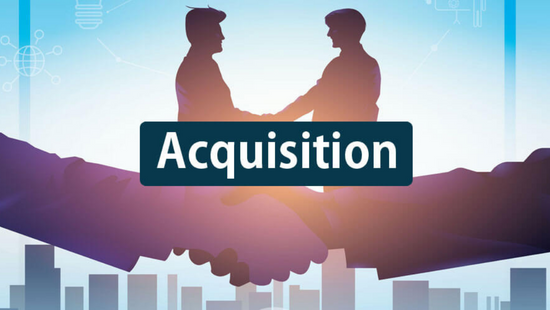 5C Network | Diagnostic Services And Solutions
Founded by Kalyan Sivasailam and Syed Ahmed, 5C Network allows users to store, generate and interpret radiology images across India and helps hospitals to generate higher returns on their radiology infrastructure.
Commenting on the development, Kalyan Sivasailam, chief executive officer of 5C Network, said,
"We are excited to build on Krayen's expertise in AI, ML, data and platform engineering. We are in a quest to build an intelligent and robust platform that can serve a billion scans a year, and Krayen's ability to process massive amounts of data and bring out valuable insights will advance 5C's efforts to make this a reality."
In March 20222, online healthcare firm Tata 1mg made a strategic investment in 5C Network for an undisclosed amount. The Bengaluru-based firm had secured nearly $4.6 million in a Series A funding round led by venture capital firm Celesta Capital, with participation from Unitus Ventures and Axilor Ventures.
Follow us and connect with us on Instagram, Facebook, Twitter, and LinkedIn.
Note: If you are a budding entrepreneur and require assistance to register a Pvt Ltd Company, register a company, create financial projections, business development, LLP Registration, compliance filing, funding formalities, debt funding, CFO Services, or other startup related legal services, contact us.