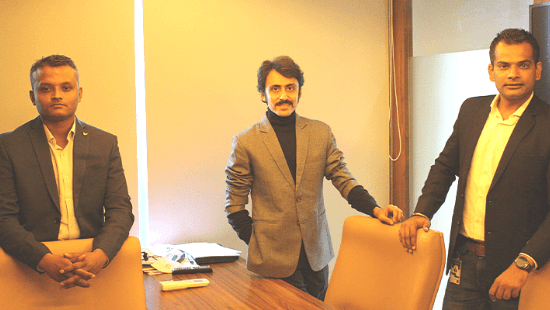 From $20,000 Investment To $1 Million In Revenue 'URON Energy' Is Providing India With Better Solar Solutions
With the increasing need for clean energy, Solar energy solutions have emerged as the key to India's growing energy needs.
And to fight increasing pollution, depleting non-renewable resources, decreasing air quality, the Government of India has already come out with its goal of 175 GW of renewable energy by 2022.
To further accelerate this clean energy movement, many Indian startups are coming up with their more technically advanced and better solar energy solutions. Among such startups is URON Energy.
Today's startup story is about URON Energy, an Indian solar energy startup.
Uron Energy is an Indian Solar Project Management startup that aims to be the flag bearer of the Indian solar energy landscape.
Fulfilling the energy needs of 80+ India's top business houses, the startup provides technologically updated and quality solar solutions.
Startup Story: Uron Energy | Indian Solar Project Management Startup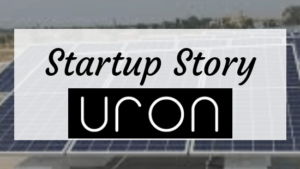 URON Energy Founders
This Ahmedabad-based solar energy startup was founded by Urvish Dave, Raaj Patel, and Khush Choksi in October 2019.
It is a bootstrapped startup, and it started with an investment of $20,000.
How URON Energy Started
Urvish Dave graduated with distinction as an Electronics Engineer in 2009 but was always fascinated by solar power and kept himself up-to-date with the latest advancements in the world of solar energy.
Started his career by consulting with several companies that were largely in the solar energy segment, Urvish realized the majority of customers didn't have the right information on how to install, operate, and maintain a solar plant.
Urvish also realized, companies dealing with these solar products didn't have a concern about quality and standards.
And during a customer meeting, Urvish met his co-founders. So, to provide better and reliable solar energy products and services, Urvish co-founded URON Energy in 2019.
USP Of URON Energy
URON Energy provides end-to-end solar solutions to its clients, right from concept till commissioning. These clients include – private corporations, government, and residential.
To provide a better hassle-free experience, URON Energy also signs agreements to maintain solar energy plants.
Depending on the contract, the startup maintains these solar energy plants under the build, own, operate, and transfer (BOOT) concept.
Talking about a client meeting, Urvish said,
"I explained the various kinds of technologies, and what would be best for them. I also told them that we could give in writing that theirs would be the best solar power-generating plant in the entire state."
Later on, Urvish got the client, and the contract was signed. The plant was set up in the state of Gujarat in 2020.
Present Situation Of URON Energy
Having generated revenue close to $1 million, currently, URON Energy is operational in Gujarat and National Capital Region (NCR) and is serving 80+ India's top business houses.
On the revenue front, the company claims that it has generated revenue close to $1 million and expects to reach $2.5 million by the end of 2020.
Future Plans Of URON Energy
URON Energy wants to be known as the one-stop-shop for everything related to solar.
For this, the startup is working aggressively and aims to expand within India and overseas. URON Energy also aims to reach a revenue of $10 million in the next 2 years.
Want your startup's story to get featured? Contact us.
Stay close to the Indian Startup Ecosystem on social media, connect with us on Instagram, Facebook, and LinkedIn.