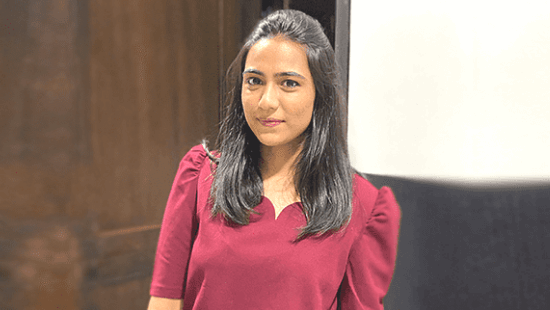 This Jewellery Startup From Udaipur Is Reconnecting Modern Women With Rich Indian Culture And Traditions
The Indian startup ecosystem is so diverse that it is not limited to just tech startups that are paving the way for modern India.
Some Indian startups are still keeping the traditional and cultural roots of India alive by giving a modern twist to our rich heritage.
Today's startup story is about a jewellery startup, ChokhaHaar, which is set in the city of lakes, Udaipur.
ChokhaHaar, through its designs, is expressing cultural heritage, rich traditions, anecdotes of bejeweled royal palaces, and incomparable craftsmanship of Rajasthan.
Startup Story: ChokhaHaar | Pure Silver Jewellery Startup
The word 'Chokha' which means 'the best' in Marwari, the local dialect in Rajasthan, and 'Haar' personifies jewellry.
ChokhaHaar Founders
This exclusive silver jewellery startup was founded by Jenny Chowdhary in 2019. And the jewellery startup began with an investment of Rs 20 lakh.
The world of jewellery designing is not new to the founder as she hails from a family that has dealt with silver jewellery for long.

Jenny's father and uncle have been manufacturing and selling jewellery since 1980 at Silver Art Palace, a reputed store in Udaipur.
How ChokhaHaar Started?
Jenny Chowdhary started ChokhaHaar with a vision to reconnect modern women with rich Indian culture and traditions.
Being an MBA graduate in finance, Jenny worked with S&P Global till November 2018. But Jenny's love for jewellery and fashion led her to start ChokhaHaar in 2019.
USP Of ChokhaHaar
ChokhaHaar, an online and offline marketplace, provides exclusive and trending silver jewellery designs that appeal to modern women at fair prices.
ChokhaHaar offers a range of silver accessories, including handcrafted silver earrings, necklaces, pendants, bangles, clutches, bracelets, rings, and foot kadas.
ChokhaHaar is not only the choice of regular modern Indian women, but the startup has also provided silver accessories for Indian celebrities and actors, including the likes of Mouni Roy and Madhuri Dixit.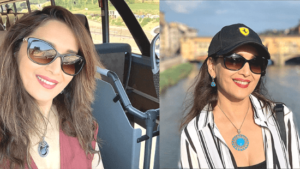 Talking about ChokhaHaar, Jenny Chowdhary says,
"Our silver jewellery collections personify royalty, opulence, and luxury. Every stunning piece is inspired by our heritage. We started this online silver jewellery store to resolve the issue of accessibility and reach, and to make it easy for people to buy from the comfort of their homes."
The startup also offers home decor items like inlay work mirrors, silver frames, wall panels, trays, prayer items, and more, made right from the hands of skilled craftsmen.
ChokhaHaar also offers jewellery customized as per customer's requirements.
To stay ahead of its competitors, this silver jewellery startup always keeps an eye on the ever-evolving jewellery trends and demands. That is how ChokhaHaar comes up with designs that appeal to modern women.
Present Situation Of ChokhaHaar
ChokhaHaar products are presently targeted at the age group of 25 onwards, with the majority of its customer base hail from Tier I and Tier II cities across India.
Currently, ChokhaHaar is witnessing a growth of 30% in revenue since the year of inception.
Future Plans Of ChokhaHaar
Working aggressively to increase organic reach, ChokhaHaar aims to improve its brand value and reach a broader audience. The startup is also planning to expand its reach internationally.
Want your startup's story to get featured? Contact us.
Stay close to the Indian Startup Ecosystem on social media, connect with us on Instagram, Facebook, and LinkedIn.