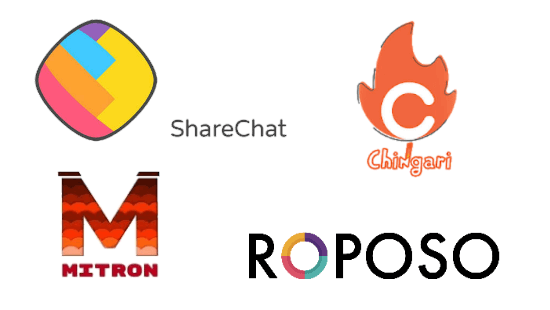 With Increased User Load, Indian Social Media Apps Face Challenges
Since PM Modi's push for 'Made In India' products and 'Aatm Nirbhar Bharat' majority of the Indian startups are witnessing an overwhelming growth.

And in the digital space, what made the growth exponential is the ban on 59 Chinese apps.
But as soon as the user load increased, Indian social media platforms are not being able to cope up with the increased traffic and facing issues like slow load time.
Talking about occurring issues in their app, Sumit Ghosh, co-founder and chief product office at Chingari, said,
"On 30 June, we started experiencing issues like slow load time due to heavy traffic. We had to shut down some slow queries and optimize it at application level. We have been working 24×7 with AWS (Amazon Web Server) team to scale and keep the load under control and the application stable."
Short video platform Mitron is also facing video compression issues on its app.
Talking about video compression issues in the app, Shivank Agarwal, founder & CEO at Mitron, said,
"We found that video compression in our app wasn't that great. We worked on it, and now users can compress the video files a lot more without compromising on the quality. This not only reduced upload time but also the data consumption for users."
All these Indian social media platforms are working hard to make their app better and making sure every aspect like UI/UX, security, privacy, etc is up to the mark.
It is to be noted that the user base of all these Indian social media platforms is growing at an exponential rate since the ban on Chinese apps.
For instance, before the ban, Roposo was seeing 7 lakh downloads per day, and now the app is getting 6 lakh downloads per hour.
Mitron has been getting more than 40 million video views every hour.
To stay updated with the latest startup news, follow us and connect with us on Instagram, Facebook, and Linkedin.