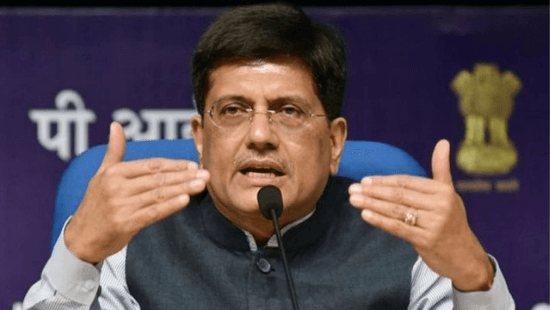 Union Minister Piyush Goyal Encourages Indian Investors To Collaborate With The BIMSTEC Nations
Despite the pandemic, the Indian startup ecosystem received decent funding in 2020.
And to keep the startup ecosystem to flourish, Union minister Piyush Goyal encouraged Indian investors to collaborate with the BIMSTEC (the Bay of Bengal Initiative for Multi-Sectoral Technical and Economic Cooperation) nations for greater engagement through investments, mentoring and support to foster the larger ecosystem for startups in the region.
The union commerce and industry minister stated that collaboration between Indian startups and BIMSTEC countries would lead to growth and prosperity in the neighbourhood.
Piyush Goyal invited startups in India and the BIMSTEC nations to work together as partners.
BIMSTEC is a regional organisation consisting of seven member countries- India, Bangladesh, Bhutan, Myanmar, Nepal, Sri Lanka and Thailand.
Addressing Prarambh: The Startup India International Summit, Piyush Goyal said,
"Today I would like to encourage Indian capital and Indian investors to look at the BIMSTEC region, to look at our neighbours and work towards greater engagement, both through investments, mentoring and support to the larger ecosystem within the BIMSTEC region."
The minister informed that over 41,000 startups have registered with the DPIIT (Department for Promotion of Industry and Internal Trade) under the Ministry of Commerce and Industry.
Need legal assistance for your startup? Just contact us.
Follow us and connect with us on Instagram, Facebook, and LinkedIn.