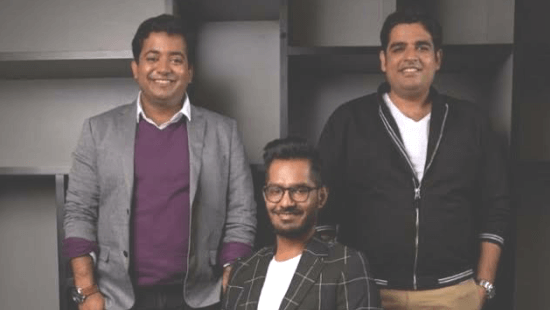 Unacademy Aims For EdTech Dominance, Acquires Majority Stake In EdTech Startup 'Mastree'
Edtech Startup Unacademy has invested $5 million to acquire a majority stake in Mastree, a leading K12 learning platform.
This is the third acquisition made by Unacademy in 4 weeks and this strategic investment will further strengthen Unacademy's presence in the K12 education space.
These recent investments and acquisitions made by Unacademy are in alignment with its vision of making education accessible and affordable to all and making Unacademy the world's biggest education platform.
As per reports, the acquisition by Unacademy has given Mastree's investor, Blume Ventures, an exit.
Founded by Shrey Goyal and Royal Jain in 2019, Mastree is building a one-stop subscription product for STEAM (science, technology, engineering, arts, and mathematics) courses for classes 5–8.
Talking about the acquisition, Gaurav Munjal, Co-Founder and CEO of Unacademy, said,

"Mastree is building a highly impactful subscription product, and it will change the way students learn. We are very happy to have Mastree as part of the Unacademy Group."
Backed by Facebook and Sequoia, Unacademy currently has over 20,000 Educators, 30 million+ Learners, and caters to over 35 exam categories.