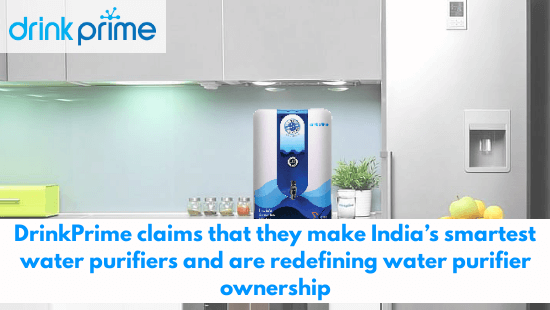 Subscription Based Water Purifier Startup 'DrinkPrime' Raises Seed Funding
A Bengaluru based startup, DrinkPrime, that provides 'water purifier on subscription' has raised an undisclosed amount in its seed funding round from investors including Bharat Jaisinghani, Abhishek Goyal (Tracxn), and FirstCheque.
The startup plans to use the funding to enhance its services and strengthen growth across the Bangalore area.
Founded by Vijender Reddy and Manas Ranjan Hota, DrinkPrime claims that they make India's smartest water purifiers and are redefining water purifier ownership.
Talking about DrinkPrime, CEO and Co-founder of DrinkPrime, Vijender Reddy said,
"We, at DrinkPrime, believe every Indian should have convenient, and affordable access to clean drinking water — this has always been our mission and what we work towards every day."
DrinkPrime's purifiers are IoT enabled and due to this users can check the quality of filters and components in real-time. Also, users can schedule services proactively to ensure pure and safe drinking water.
The startup has recently started services in Hyderabad and has over 25,000 users in Bangalore.