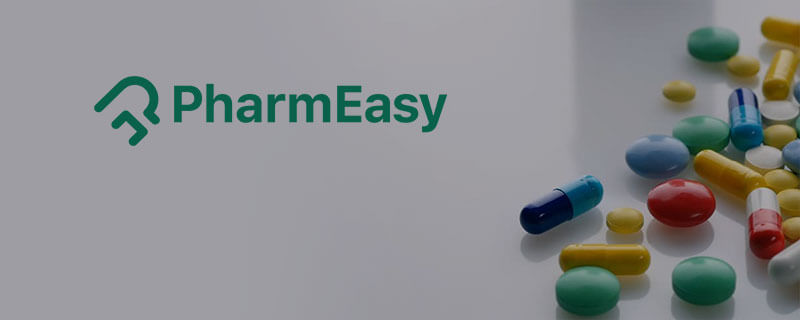 Startup Story: PharmEasy | Online Pharmacy
Healthcare has become one of India's largest sectors, both in terms of wealth and employment.
The healthcare sector in India is forecasted to reach $372 Billion by 2022.
Due to this growth in the healthcare sector, many HealthTech startups have emerged in the Indian Startup Ecosystem.
Among those HealthTech startups, one is PharmEasy.
Startup Story: PharmEasy | Online Pharmacy
Today's startup story is about online pharmacy giant, PharmEasy. PharmEasy has emerged as one of the top healthcare startups providing online pharmacy in India.
PharmEasy Founders and Funding
This Mumbai based online pharmacy platform was founded by Dhaval Shah and Dharmil Sheth in 2015.
PharmEasy has received total funding of $328.5M.
PharmEasy is backed by 18 investors, with Temasek Holdings and Bessemer Venture Partners being the most recent investors.
How PharmEasy was founded?
Both having a degree in business (MBA) Dhaval Shah and Dharmil Sheth were convinced about the large potential that technology has in the health care sector.
Dhaval Shah being a Doctor too, saw potential in Health Tech Sector. And according to Dhaval, "The health care business is like a circle and you can enter at any point."
Taking about his vision, Dharmil Sheth in an interview said, "Only technology can solve India's health care challenges and our aim is to make health services accessible and affordable."
PharmEasy Present Situation
With good marketing and the right vision, PharmEasy is one of the most successful healthcare startups in India.
With over 150 partner vendors, PharmEasy is currently delivering medicines in 1000+ cities in India, covering 22000+ pin codes, including Delhi, Mumbai, Ahmedabad, Kolkata, Pune, Jaipur, and Bengaluru.
The StartupLab daily uploads news and articles related to the startup ecosystem in India. So, if you want to know about the Indian Startup Ecosystem, read our articles.